MSI GT72S Dragon review: What it takes to get a laptop to game like a desktop
A full-on GeForce GTX 980 card and an overclockable Skylake chip are a good start..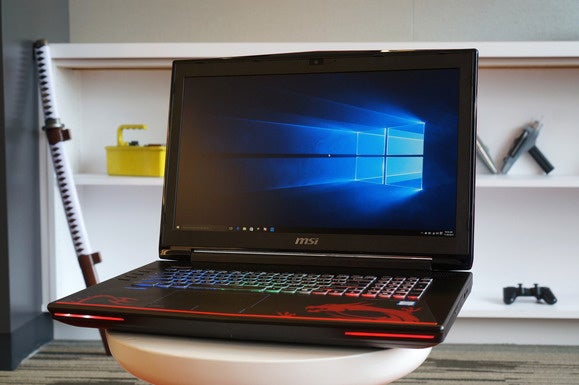 MSI's GT72S Dominator Pro G Dragon breaks barriers unheard of just a few years ago by offering desktop-class CPU performance, desktop-class storage performance and desktop-class graphics performance in a laptop.
The attention-grabber here is the use of Nvidia's new GeForce GTX 980 chip, which promises 1:1 performance of the desktop GeForce GTX 980. Yes, really. No joke.
If you need it explained in pictures, it's like Nvidia took this:

and jammed it into this.


Credit: IDG
Bam.
Don't yawn, you cynical gamer. Sure, we've been able to get GeForce GTX 980M graphics chips all year long, but that part has only 75 percent of its desktop counterpart's power. With the confusingly named GeForce GTX 980 mobile chip, it's true desktop performance at last.

Before we dive into performance, more on this striking Dragon. It might seem like just a reissue of the older GT72 Dominator. There's one big difference on the outside: The dragon on the lid of the laptop casts a glowing eye when the laptop is powered on. It's a big upgrade over the rather sedate, black lid of the older GT72 Dominator.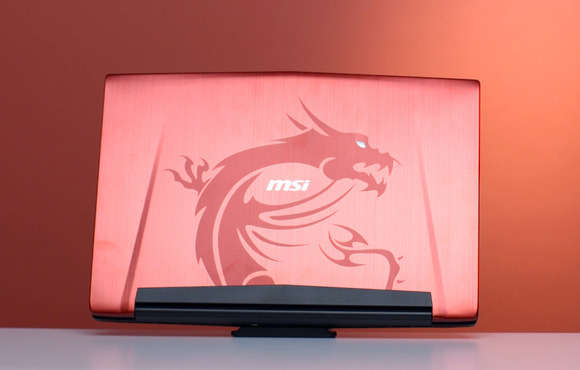 Enter The Dragon. MSI's GT72S Dominator Pro G Dragon features a, well, red dragon on its aluminum lid with an eye that glows when on. Credit: IDG
A redesigned keyboard makes the keys brighter. Those keys, unfortunately are still just zone-lit—MSI officials cited the cost and power consumption of a per-key RGB setup. The keyboard uses standard dome keys—if you want mechanical keys, you'll have to pony up for the GT80 Titan SLI.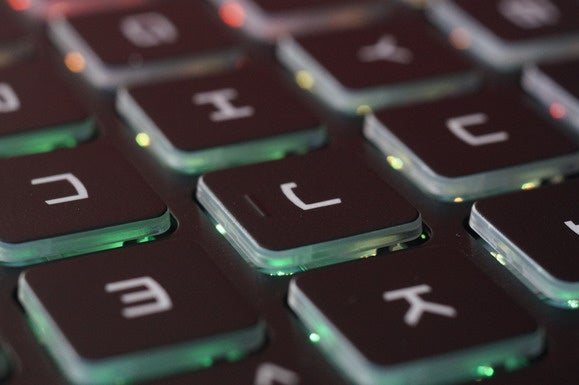 The keyboard is changed from last year's GT72 to even brighter than before. It's still just zone lighting though rather than per-key lighting. Credit: Gordon Mah Ung
The keyboard was fine, but I'm still no fan of the buttons on the trackpad. They just take too much pressure for your thumb to activate. I found myself using my off hand's index finger to click the trackpad's buttons after my thumb became tired.
Inside you'll find other key changes. The GT72 Dominator featured two miniDisplayPorts and HDMI outputs. The GT72S Dragon trades one mDP for a Thunderbolt 3.0 combo USB-C port.
For storage you get a 1TB hard drive and an LG Blu-Ray burner with M-Disc support. The primary drive is pretty exotic: a pair of Samsung SM951 M.2 PCIe drives in RAID 0. The two drives combined can cook off sequential transfers speeds, with large queue depths up to 2.8GBps reads and 1.3Gbps writes in CrytalDiskMark 5. The only minus? The drives are a measly 120GB each.