Microsoft's Surface Pro 4 has one of the best tablet displays ever seen
It's even better than the iPad Air 2. Retina display!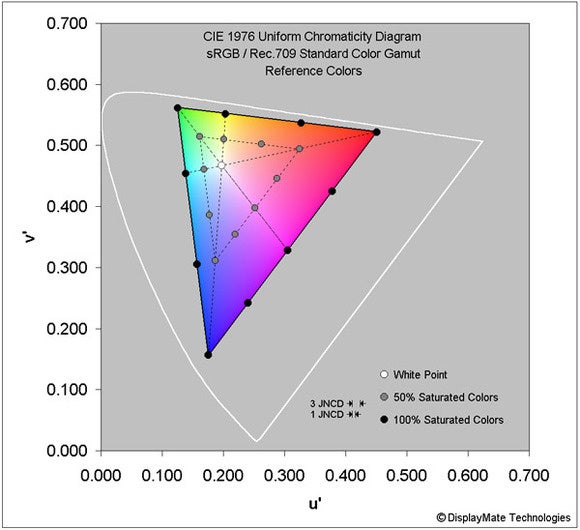 Soneira's sRGB / Rec.709 reference colors plot for the Surface Pro 4. Credit: Ray Soneira
Where Apple's tablets do better than the Surface Pro 4 is their performance in ambient light, due to an anti-reflective coating Apple applied. The measured screen reflectance for the SP4 was 5.6 percent, while the iPad Air 2 has a a 2.5 percent reflectance. Under bright light, the contrast rating for the SP4 is 78 (28 percent better than the SP3) but still less than the 166 contrast ratio the iPad Air 2 notches.
Soneira also noted that, like all LCDs, you'll notice a fairly sharp drop off in display performance the further off you view the display from a "true" viewing angle in line with your eyes.
As far as color accuracy is concerned, the SP4's display has an average color error of a mere 1.9 JNCD, with the blue color just slightly over saturated. (Any Display Color Error less than 3 JNCD on a display is not visually noticeable and appears perfectly accurate to the eye, Soneira wrote.)