Microsoft targets the iMac with new PCs, reports say
Four new Microsoft Surface devices are reportedly in the works, and an all-in-one PC might also be on deck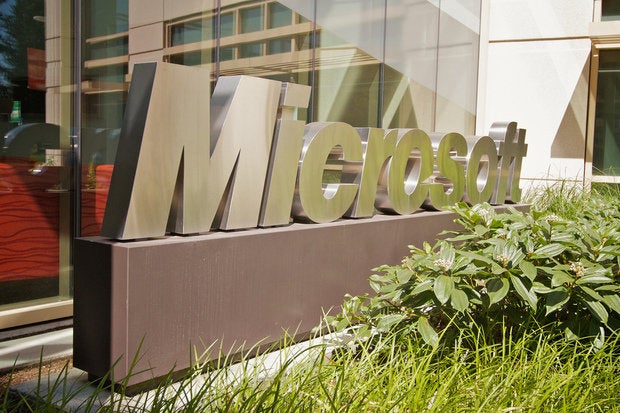 Microsoft is believed to be working on an all-in-one (AIO) PC under the Surface brand. If that's true, it would put it squarely in competition with HP and Dell, which have their own AIO lines, as well as with the Apple iMac desktop.
Both DigiTimes and Windows Central picked up on the story, each citing their own sources. DigiTimes, a Taiwan-based publication with connections to the PC industry over there (but also a very mixed record of accuracy) said the new devices would come in the third quarter of this year. Windows Central, which is a little better when it comes to rumors, said it did not have a solid release date.
The issue is the processor. Intel is expected to release the new Kaby Lake line of processors around Q3, and Kaby Lake is said to be more mobile-friendly with less power consumption and heat. AIOs aren't mobile, but they are as thin and compact as a laptop, so a processor like Kaby Lake would be a better choice. However, with Kaby Lake due in Q3, Microsoft would really be pushing it to release its AIOs in the same quarter.
It's known that Microsoft will release Surface 5 devices next year, again, powered by Kaby Lake processors. That was confirmed by a programmer at Building 88, where hardware work is done on Microsoft's Redmond campus, who posted pictures of four device holders marked "2017" on his Twitter account and has likely gotten hell for it.
Windows Central said Microsoft is positioning the Surface AIO for the living room. "The device is evidently targeting a 'modern and elegant' design and is meant to be something akin to a premium appliance or furniture," they wrote.
Meanwhile, Business Insider has dug up a patent filing by Microsoft for a desktop PC that supports an AIO design.
I can understand taking on Apple in this market because there is blood in the water.
The iMac has been allowed to languish and has fallen behind the PC marketplace. Apple users are noting some disturbing trends of neglect and abandonment, such as Apple discontinuing its monitor business and not updating the Mac Pro for three years now. Computers are a big part of Apple's business, but it seems to have forgotten that part in recent years.
Still, it also puts Microsoft in competition with HP, Dell, Lenovo and Samsung, and those relations cannot be allowed to fray. Then again, Microsoft is bucking the trend of PC sales decline with the Surface 4, so maybe its OEM partners might want to pay attention and learn a thing or two.
Source: NetworkWorld