Microsoft earnings show plunging phone revenue and uncertain future for Lumias
It will be at least another quarter before things improve.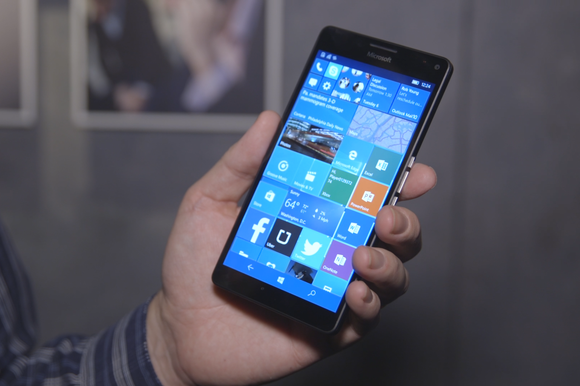 Microsoft's Lumia 950XL flagship phone has a 5.7-inch, 2560x1440 AMOLED display. Credit: Peter Ruecktenwald
While Microsoft's cloud business may have carried the company through the second calendar quarter, it's also seeing the first effects of the massive restructuring of its phone business.
Microsoft said revenue in its phone business plunged 54 percent in "constant currency," factoring out the ebb and flow of exchange rates over the course of the quarter. Worse still, executives said they expected a similar drop in revenue and gross margin for the current third calendar quarter. Overall, revenue in Microsoft's "More Personal Computing" business dropped 17 percent to $9.3 billion.
In July, Microsoft said it would slash 7,800 jobs and take a $7.6 billion impairment charge on a deal it originally valued at $7.2 billion, meaning the Nokia acquisition was worth less than the paper it was written on. Chief executive Satya Nadella said at the time that that the company was moving from developing a standalone phone business to one that prioritized the Windows ecosystem.
To understand what Microsoft is trying to achieve in phones, you have to look far afield: its search business. The Bing search business is now profitable—a real milestone for Microsoft, according to chief financial officer Amy Hood—and worth over a billion dollars. Nearly 20 percent of search revenue during September was driven by Windows 10 devices, Microsoft said.
Why this matters: Microsoft sees the Windows 10 operating system as a 'halo' that can help drive sales in businesses that may not be overtly tied to the OS. According to Nadella, Microsoft is "well on its way" toward powering a billion devices with Windows 10; so far, over 110 million devices have it installed, he said.
Can Windows 10 save Microsoft's mobile business?
Microsoft obviously hopes the same halo effects will power Windows 10 Mobile, with its ties to the desktop operating system via universal apps and new capabilities, such as being able to text via a Windows phone from your desktop PC. And it seems to be working, app developers, on average, are now seeing four times more revenue per app download since the Windows 10 launch, Nadella said.
But it's hard not to think of Microsoft's Lumia phones as a flowering plant that Microsoft pruned back too much. Lumia may indeed grow back, and yield a bumper crop of Lumia devices—or it may wither and die due to lack of resources. We don't know yet.
What we do know, though, is how the other pieces of Microsoft's strategy are shaping up.
Windows revenue growth in both Windows Professional and non-Professional versions declined, by 7 percent and 4 percent, respectively. But this, in a backhanded manner, was a positive: The declines were less than the double-digit drop in PC unit sales, taking into account both sales of new PCs as well as upgrades to older models. Active Xbox users increased by 28 percent to 39 million, Microsoft said, and gaming revenue climbed by 6 percent in constant currency as well.