Microsoft covers every base with 8 new Surface accessories
From battery boosts to portable productivity to, um, music mixing, the slew of new Surface accessories covers most everyone's needs.
The Surface 2 and Surface Pro 2 may have been the stars of the show at Microsoft's Monday event, but they almost got upstaged by the sheer flood of Surface accessories unveiled at the same time. From portable productivity to battery-boosting devices to a funky (but nifty) Touch Cover variant designed to help mix masters tweak their musical tracks, Microsoft managed to turn the Surface family from a pair of tablets into a full-fledged ecosystem on Monday.
Here's the rundown on the eight--yes, eight--new Surface accessories.
Power Cover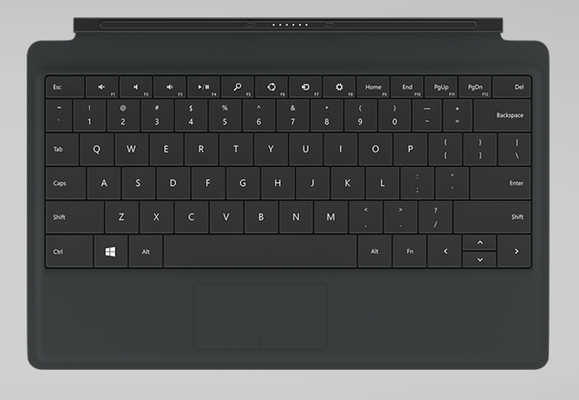 One glaring flaw stuck out like a sore thumb with the original Surface Pro: She needs more power, cap'n! Microsoft focused on battery life for the second generation of Surface tablets, but if you have an insatiable thirst for all-day endurance, you'll want to check out the new Surface Power Cover.
The Power Cover measures in slightly thicker than the Type Cover, but that bulk comes courtesy of a 30wh battery Microsoft shoved into the keyboard. Surface boss Panos Panay promises that the Surface Pro 2 will last up to more than 10 hours outfitted with the Power Cover--but keep in mind that the Surface Pro 2 itself lasts 75 percent longer than the original. The Power Cover is also compatible with the Surface Pro and the Surface 2 and costs $200.
Surface Pro Docking Station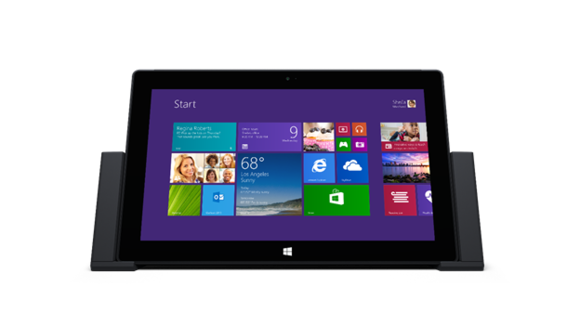 On Monday, the Surface Pro took one step closer to being a single device that could truly replace a tablet, laptop, and desktop. Both the Surface Pro and the Surface Pro 2 slip seamlessly into the newly announced docking station, which is outfitted with 3 USB 2.0 ports, a solitary USB 3.0 port, miniDisplayPort, Ethernet, and 3.5mm audio in/out. Of course, the station will charge your docked tablet, too. (Remember what I said about battery life?)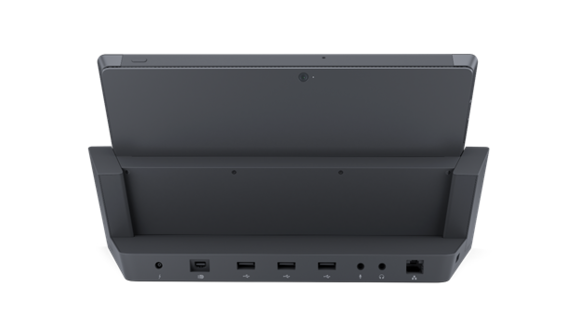 The ports are on the rear of the Surface Pro docking station.
Remix Cover

Chalk this up in the weird, yet intriguing column: Microsoft announced a new "Remix Cover" (also pictured at the top of this article) chock full of touch controls designed to help budding audio engineers mix their musical tracks, rather than the usual QWERTY setup. When you connect the backlit Remix Cover to your Surface device, a Remix Project app automatically installs and lets you create tracks using "building blocks" such drum, bass, keyboard, vocals and more.