Meet Apple Watch, the new US$350 Apple wearable with a clever new navigation scheme
Apple's new wearable supports mobile Apple Pay payments and a raft of health and exercise features. But its most novel feature may be the "Digital Crown" navigation interface.
The Apple Watch will come in two case sizes (38mm and 48mm heights), but Apple didn't mention specifics about display dimensions or resolution, through we know the display is a flexible Retina display underneath a single crystal of sapphire. Regardless, anyone who's ever used a smartwatch knows new navigation paradigms are welcome.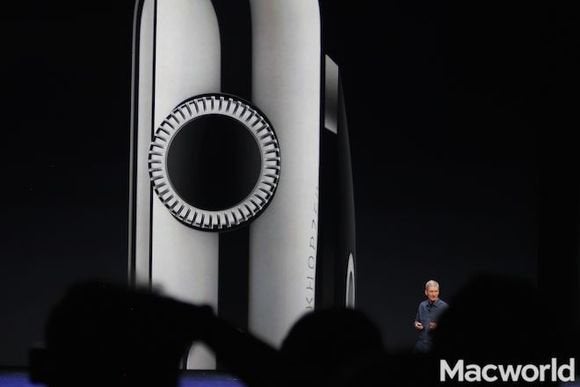 Behold: The Apple Watch "Digital Crown."
It's not so much a watch as an experience
Apple's grand reveal was relatively light on details, and perhaps the Apple Watch's most killer feature-Apple Pay support-was tacked on at the very end of the event, as if a last-minute afterthought. There were no details on internal specs, but we learned this wearable doesn't include a camera, as its main photo feature is a scheme that turns your watchface into a slideshow for your iPhone photos.
That said, Apple did riff at length about industrial design, and highlighted some built-in software features and third-party apps.
Siri voice dictation will let you send iMessages to friends (among other common Siri tricks). There's also a Digital Touch feature that lets you create something of a walkie-talkie-like connection with your pals. Its Apple's new method for sending customized emoji and quick little finger doodles composed with digital ink. And-awwww-with Digital Touch you can even send a visual representation of your heart beat to loved ones.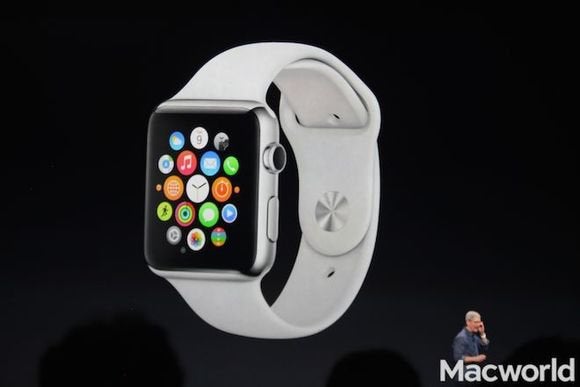 Ready or not, her come third-party apps!
Health and fitness features consumed a large portion of Apple's Watch presentation, but Apple never really delved into the accuracy of its sensor technology. This is a critical area to watch, as activity-tracking features are so unreliable in competing smartwatches. Nevertheless, Apple Watch includes a heart rate sensor and accelerometer onboard, and handshakes with the iPhone's GPS to track and reveal various activity metrics.
A Move ring displays your daily calorie burn. An Exercise ring tells you how active you've been. And a Stand ring reports the embarrassment of your sedentary lifestyle. Once you meet your daily goals for each ring, you earn an achievement, and the ring goes away. There's also a separate workout app that reveals how far, how fast, and how long you've been exercising.
If you're already a fan of activity-tracking wearables, you know none of these features are revolutionary at face value. But if Apple can deliver a software interface that people love, it will solve an elusive user-experience puzzle.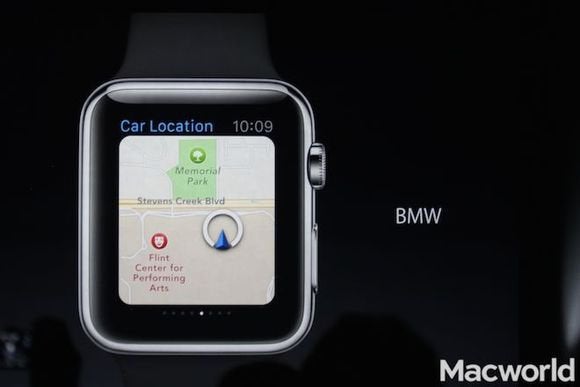 The upcoming BMW app will help you locate your parking space, and even report charge levels on your electric motor.