Lola headphones review: Futuristic design, custom fit, and great sound
This year Blue dropped the amp—but nothing else—to create the less-expensive (US$250) Lola.
Not so with the Lola. The Lola is the most adjustable pair of headphones I've ever set my hands on. Blue calls the Lola's frame a "multi-jointed headband." The top section has a short, slightly curved head-piece that's flanked by independent, expanding side bars. These side bars then connect to thinner arms that have an adjustable elbow that allow you to independently adjust each earpiece up or down without impacting the fit on the top of your head.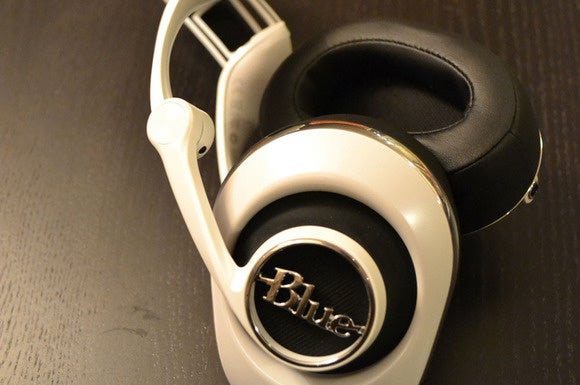 Blue's Lola headphones are remarkably adjustable. Credit: Theo Nikolakis
I want to reinforce that the ability to adjust these headphones isn't just up and down. Adjustment is so flexible that it allows you to fine-tune the placement of the headband on the top of your head without messing up the ear cups. I was able to shift the headband to the front or the middle of my head without losing the precise placement of the cups.
The practical application of the adjustments extend to when you have the headphones around your neck. How often have you had a pair of headphones that fit fine on your head only to have the ear cups annoy you while resting on your neck? With the Lola, you can expand the ear cup section to extend the ear cups away from your neck.
Ironically, with so much adjustability, the ear cups themselves don't pivot. I'm not sure if the team at Blue concluded it wasn't needed, but this is an odd omission considering all the adjustability that is offered.
The headphone frame is one of the most solid that I've handled. All parts above the ear cups—from the lower arms up—are fabricated from aluminum. Blue says they designed the Lola this way for stiffness and strength; to optimize the suspension system and to give a precision feel to the mechanism. The entire frame is covered with a 20-gloss, hard-coat polyurethane paint that gives the Lola a truly beautiful, smooth feel. My review set came in white and it was gorgeous.
For an aluminum set of headphones, these things are pretty light. While I wouldn't call them feather-light, it's really remarkable what Blue has accomplished here. When you first see the Lola and pick it up, it takes you a second or two to recover because your eyes and sense of touch fool you into expecting a much heavier product when you lift it. As light as these headphones are, I did start to feel their weight after extended listening periods.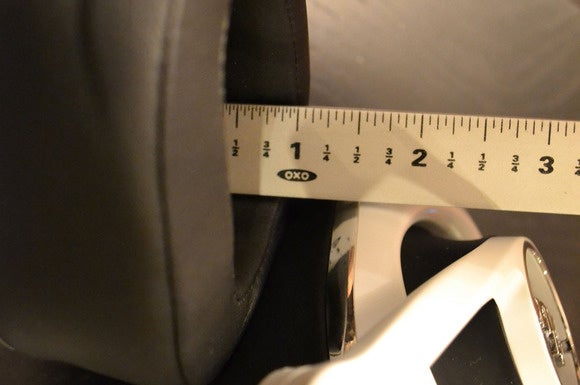 The Lola's ear cups are extremely deep, and the memory foam doesn't compress much. Credit: Theo Nicolakis
Previous Page 1 2 3 4 5 Next Page