Lola headphones review: Futuristic design, custom fit, and great sound
This year Blue dropped the amp—but nothing else—to create the less-expensive (US$250) Lola.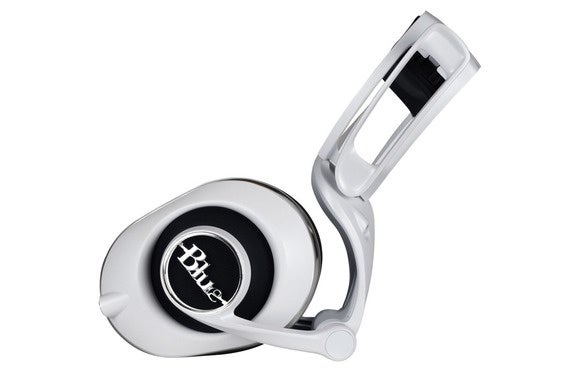 Just 10 years ago, audiophiles would have scoffed at the notion that headphones would start to dominate the audio world. Fast forward to today and you'll find more and more retail space being allocated to an increasing number of new headphone models. It seems as though a new company joins the headphone movement every week.
Blue, with its 20 year-pedigree of building recording-studio gear, joined the party in late 2014 with its $350, self-amplified Mo-Fi headphones. This year Blue dropped the amp—but nothing else—to create the less-expensive ($250) Lola.
The Lola is an over-the-ear, sealed back design. A sealed design is great because it blocks out or dampens unwanted outside noise, revealing subtle nuances that you ordinarily wouldn't hear with traditional speakers.
The heart of the Lola's sound reproduction is a 50mm, fiber-reinforced driver. From seismic depth charges in movies to nuanced musical notes, the Lola has you covered. Its rated frequency response goes from 15Hz to 20kHz.
The Lola is certified for use with Apple's complete iOS product lineup. If you're an Apple user, this certification is important because it gives you the confidence that the Lola will work flawlessly with your mobile Apple gear. This isn't just an issue of the headphones being sensitive enough to be driven easily with the tiny amplifiers in mobile devices. It ensures that the in-line controls for play, forward, and back work properly, and that the in-line mic works with your iPhone, iPad, and Siri.
My contact at Blue says they've seen these in-line control features work with some Android devices, but the company offers no guarantee that they'll work with yours. You can still listen to music with the Lola plugged into an Android phone or tablet, of course; you just might not get the benefit of the mic and the buttons.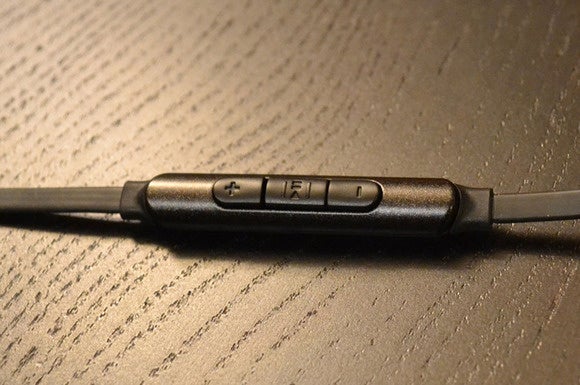 The in-line mic and transport controls are designed for iOS devices. Blue offers no guarantees that they'll work with Android devices. Credit: Theo Nicolakis
First impressions: Straight outta Tron
The Lola headphones must have come straight out of the Grid from the movie Tron, or at least been inspired by some 1960's sci-fi flick. The digital-age design is unlike any other headphone you'll set your eyes on—except for the Mo-Fi, that is. Millennials are sure to find these phones attractive; other generations—well, Lola might not be their style.
Most headphones have just a few points of adjustment. We've all experienced it. You can expand the left or right earpieces and… that's it. In some instances, fitting the earpieces to their logical length makes the headphones too tight. If you try and adjust them, then they become too loose on your head. It becomes a never-ending series of compromises.