IT execs excited (but cautious) about merger of mobile, desktop OSes
Apple, Google and Microsoft each take a different approach to mobile- and desktop-platform convergence, but the eventual mergers seem inevitable, and some CIOs say the changes represent an opportunity for IT.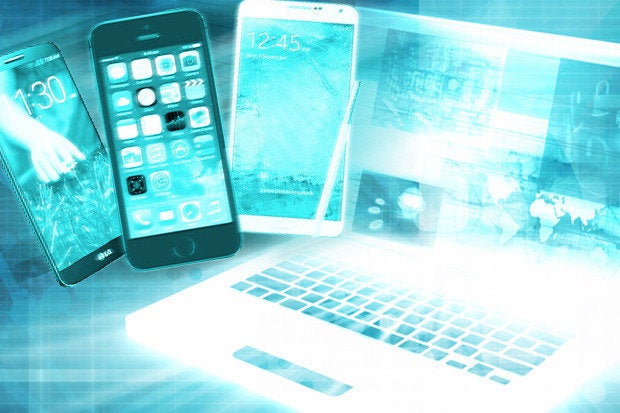 The road to operating system (OS) convergence is already paved, and many IT leaders are set to roll down that path.
Despite a recent denial from Google regarding reports that it planned to merge Android and Chrome this month, Apple, Google and Microsoft are clearly making moves designed to merge their mobile and desktop OSes. However, none of them are quite ready to make the full transition to a single OS for all of their devices.
These companies may still be weighing the potential gains and sacrifices of blending their OSes — iOS and OS X, Android and Chrome, Windows 10 Mobile and Windows 10 — but many IT leaders are prepared, anxious even, for what they see as a foregone conclusion. The unified OS won't be a panacea for all IT responsibilities and challenges, however, and while CIOs are generally excited about convergence, some notable disadvantages exist.
Benefits of OS convergence outweigh IT concerns
"From an IT leader perspective [convergence] makes it easier," says Aaron Gette, CIO at Bay Club, a lifestyle and fitness company. "At the end of the day … we're driving to a federated model of managed systems."
The unification of mobile and desktop platforms should mean fewer repetitive tasks as part of CIOs' daily corporate IT management responsibilities, Gette says. "The less OSes that you have to manage, especially from the same manufacturer, the better."
Greg Meyers, corporate vice president and CIO of Motorola Solutions, is less enthusiastic, because of the potential shortcuts and limitations that could come as a result of converged environments. "In the enterprise world, mobile apps are usually a watered down version of their desktop or browser counterparts," he says. "I am not sure how rich applications like Salesforce, Oracle or SAP can ever be abstracted enough to work well on purely a mobile-like interface."
Mobile apps, by nature, are designed to be simple, and that may not bode well for full-featured enterprise apps, he says. Nonetheless, Meyers says he expects mobile and desktop software to eventually unite as developers purposefully create more consistent apps for devices with different screen sizes and capabilities. What is unclear is just how well that will translate in the much richer world of enterprise apps. "As a matter of principle, it's always simpler to develop against fewer platforms, but the IT function will need to hire a lot more designers if it plans to build multimodal applications," Meyers says.
IT is increasingly a services-based industry, and progressive apps that work across mobile and desktop with similar experiences help enable OS convergence, according to Adam Codega, IT operations leader at business analytics firm Swipely. The unification of mobile and desktop will be particularly challenging for organizations that aren't nimble and ready to support a variety of devices and platforms, he says. "We haven't even stopped and realized it yet, but [IT leaders] are actually already getting ourselves ready for a converged OS because the device, and even more so the OS, continues to matter less and less."