iPhone 8 rumors: Return to a stainless steel chassis and glass front-and-back
Rumors are already swirling about the "revolutionary" 2017 iPhone. Here's all the latest.
Plausible? We've already heard that Apple is looking into finally bringing OLED displays to its iPhone line. And it makes sense that the OLED display would be reserved for a higher-end iPhone model, since these screens are more expensive to manufacture. With declining iPhone sales, there's a lot of pressure surrounding the launch of the iPhone 8. So, it's also not surprising that Apple is allegedly testing several prototypes to deliver a "revolutionary" iPhone next year.
Folds like a book?
The rumor: You may be able to bend the next iPhone, similar to how you fold to close a book. Apple has just been granted a patent for a book-like iPhone design that used an OLED display that can fold in half.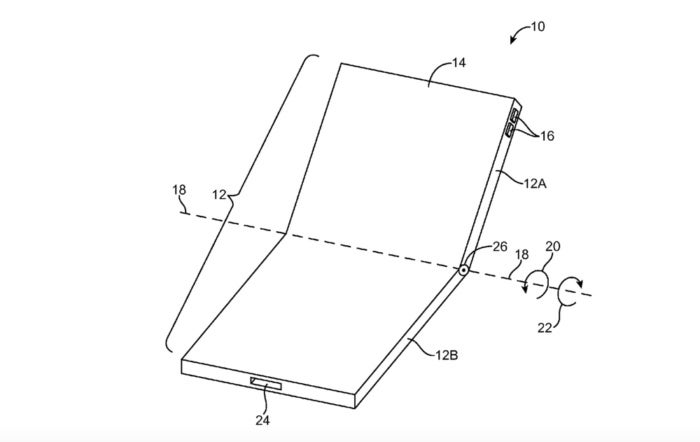 USPTO
Plausible? Just because Apple has the patent for this, doesn't necessarily mean that it will become a real product. Besides, Apple has just started to consider using OLED, so there may not be enough time to incorporate a bendable, foldable display on the iPhone 8.
3 new models?
The rumor: Apple will launch three models of the iPhone 8 in 2017, according to a new report from KGI Securities analysts. One model will sport a 5.5-inch OLED screen and a dual camera. One will have a 5.5-inch LCD screen, also with a dual camera. The third will be a 4.7-inch iPhone with an LCD screen and a single camera system, much like the current iPhone 7 model.
Plausible? KGI Securities is usually spot-on when it comes to iPhone hardware predictions, and for a while these supply chain analysts have been predicting that Apple will switch to OLED displays in 2017. Apple has already been using OLED displays on the Apple Watch and the MacBook Pro's Touch Bar, so using this type of display on the iPhone seems like a logical next step. Previously, Bloomberg reported that Apple is in talks with Sharp to be its OLED display supplier.
OLED offers a lot of benefits over LCD. Besides being more responsive, OLED gives Apple the option to create a bezel-less iPhone with a curved or bendable display, which would certainly boost the iPhone 8's wow-factor. This time around, the iPhone 8 is rumored to be "revolutionary."
Return to all-glass?
The rumor: Apple may take a page from its own book and release an iPhone 8 with a glass front and back, similar to the iPhone 4 and 4s. The iPhone 8 and 8 Plus will, of course, be larger than those models, which were 3.5 inches. KGI Securities analyst Ming-Chi Kuo, who always has deep insight into Apple's supply chain, predicted that Apple will make lower-priced models with aluminum casing and more expensive versions with stainless steel. The glass would give the phone a glossy look, like the popular jet black iPhone 7, but be less prone to knicks and scratches than the brushed aluminum.
Previous Page 1 2 3 4 Next Page