iPhone 7 rumors: It's all about the camera
The new iPhone doesn't come out until September, but that won't stop the rumor mill from churning at a furious pace.
Plausible? Apple is all about sleek design, and the antenna bands that slice across the backs of the iPhone 6, 6s, 6 Plus, and 6s Plus don't exactly look the best—though they are necessary. The company is reportedly keeping the top and bottom edge bands, according to MacRumors.
Is Apple really ditching the headphone jack?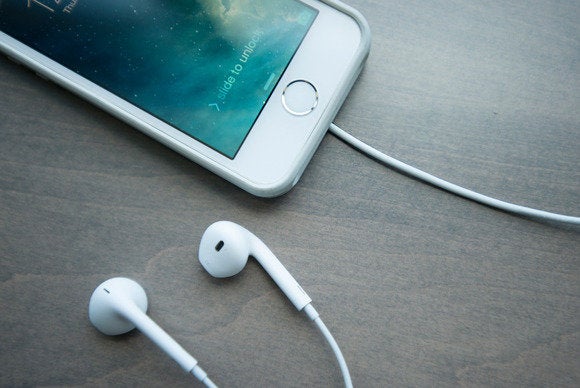 An iPhone without a headphone jack could be on the horizon.
The rumor: The iPhone 7 might ditch one of the few constants in consumer tech: the 3.5mm headphone jack. Why oh why would Apple do such a thing? To make the phone thin. Super thin. The phone will reportedly rely on its Lightning port to connect to wired headphones (and everything else).
Some people love the idea. Others hate it. There's even a petition to convince Apple that people still love the headphone jack. That petition has close to 300,000 signatures.
Plausible? Time to invest in a high-quality pair of Bluetooth headphones, because all signs point to yes on this one. Reliable Apple intel sites 9to5Mac and MacRumors have published leaks that indicate Cupertino is ready to do the unthinkable, as has Fast Company. Apple is even developing wireless EarPods (under the Beats brand, of course) to debut alongside the iPhone 7, though not with the new phone like it normally does. Those EarPods are rumored to be completely wireless—as in, no wire connecting the two pods to each other. These premium earphones will reportedly support Siri and let you answer phone calls. They'll ship with a carrying case that doubles as a charger, which is good, because these powerful pods probably won't last that long on a single charge.
Will the iPhone 7 be waterproof?
The rumor: Making the iPhone thinner than ever and adding a DLSR-quality camera aren't game-changing enough for Apple, apparently, so the company is reportedly working on ways to waterproof the iPhone 7. Ambitious? Yes. Possible? Definitely. Without a headphone jack to trap water, Apple could coat the iPhone with a waterproof coating and make those third-party rugged, waterproof cases obsolete.
Plausible? Actually, yes. Apple took several steps to waterproof the iPhone 6s without actually calling it waterproof, as detailed here, and word on the street from people who have accidentally submerged a 6s indicates that those techniques worked. All Apple needs is some waterproof buttons (which it's reportedly working on), and they're set.