iPhone 6s rumors: Overhauled camera with 12-megapixel sensor and 4K video support
Stay on top of the most important iPhone 6s rumors and how likely they are to come true this fall.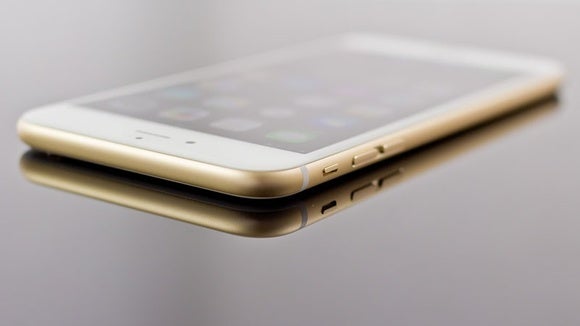 The yearly iPhone refresh is a fact of life, as unmistakeable a sign of fall as back-to-school sales and baseball playoffs. And one thing you can count on just as certainly as a new iPhone is the rumor mill spinning out of control leading up to its unveiling. The iPhone 6s is no exception.
To help make sense of the chaotic hearsay, we'll collect every rumor that surfaces about the iPhone 6s, from its reported specs to its guesstimated release date, and everything in between—as well as try to discern the plausibly of the rumor. It's been a long, rumor-packed summer, but Apple will finally take the wraps off its new phones on Sept. 9. Until then, here are the latest and greatest rumors to tide you over.
What's the latest?
The rumor: Your iPhone 6s or 6s Plus probably won't look any different from the 2014 model, but it may have an overhauled rear camera. The rumored 12-megapixel count in the iPhone 6s and 6s Plus, a huge upgrade from the 8 megapixels in the 2014 models, will shoot bigger high-resolution photos but won't degrade the image quality, sources told 9to5Mac. A revamped front-facing camera will be able to shoot panoramas and slow motion video.
The new iPhones are also getting a serious video boost with the ability to record 4K-resolution video. Filmmakers are already using the iPhone to shoot full-length features, and this boost in quality will be a huge step forward.
Plausible? Reports of a 12-megapixel sensor and 4K video recording capabilities have been circulating for months now, and as more and more details emerge, it seems like the new iPhones' big selling point (and major reason for buyers to upgrade) will be the camera quality. People are now shooting and recording themselves constantly, so the iPhone could set itself apart with better tools to enable that behavior.
The rumor: The Apple Watch's gorgeous animated wallpapers might be heading to the iPhone, unnamed sources told 9to5Mac. That means instead of selecting from the static photos Apple offers for iPhone backgrounds (which are also beautiful, don't get us wrong), you'll be able to pick a moving image similar to the jellyfish and flowers you see on the Apple Watch's motion watch faces.
Plausible? Definitely. The iPhone 6s is reportedly getting a beefed up display equipped with Force Touch, similar to the Apple Watch's display, and that technology will reportedly support the same stunning animated wallpapers. A leaked photo of an iPhone 6s Plus box with a gold koi fish now seems more legit—the moving fish could be the default iPhone background out of the box.