iPhone 6s rumors: Hello rose gold, goodbye iPhone 5c
Stay on top of the most important iPhone 6s rumors and how likely they are to come true this fall.
The yearly iPhone refresh is a fact of life, as unmistakeable a sign of fall as back-to-school sales and baseball playoffs. And one thing you can count on just as certainly as a new iPhone is the rumor mill spinning out of control leading up to its unveiling. The iPhone 6s is no exception.
To help make sense of the chaotic hearsay, we've collected every rumor that has surfaced about the iPhone 6s, from its reported specs to its guesstimated release date, and everything in between—as well as tried to discern the plausibly of the rumor. It's been a long, rumor-packed summer, but Apple will finally take the wraps off its new phones on Sept. 9. Until then, here's what we've been hearing so far.
What's the latest?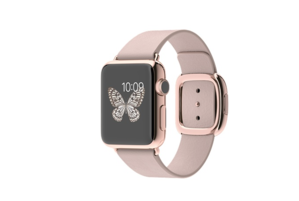 Apple
A rose gold iPhone won't be quite as expensive as the stunning rose gold Apple Watch. That's for the best.
The rumor: Earlier this summer, the Wall Street Journal suggested that Apple was looking to bring a fourth color option to the iPhone 6s in addition to the current silver, gold and space gray. A research note obtained by AppleInsider suggested that the new color would be rose gold to match the Apple Watch. 9to5Mac's sources just confirmed that the iPhone 6s and 6s Plus will come in rose gold (not pink).
Plausible? We would be surprised if Apple didn't add rose gold to its iPhone offerings. Cupertino clearly appreciates the shade—after all, one of its most expensive Watch Editions is the rose gold option, which tops out at $17,000. Obviously an iPhone wouldn't actually be made out of gold. Instead, Apple is just tinting its anodized aluminum with the rosy hue, which will have a white face and rose gold Touch ID ring, similar to the gold iPhone.
No more iPhone 5c?
The rumor: Rumors of a 4-inch iPhone 6c have been floating around for months, fueled by the release of powerful new iPods that just so happen to be on the small side. But it sounds like Apple has no plans to release an iPhone mini anytime soon, 9to5Mac reported, even though the Cupertino company has been working on smaller prototypes. In fact, Apple might even pull the 5c from store shelves to focus on the higher-quality 5s, 6, and 6 Plus—and, of course, its 2015 models.
Plausible? It's unclear just how popular the iPhone 5c was, because Apple doesn't break out sales of individual products, but the phone's aging A6 chip and underwhelming camera might lead the company to put the colorful 5c out to pasture. That would mean the 5s would become the entry-level iPhone, with the 6, 6 Plus, 6s, and 6s Plus rounding out the lineup.