iOS 10 on the iPad Pro: The 8 features you need to know
Minor but necessary tweaks are coming to the iPad this September. Here's a sneak preview.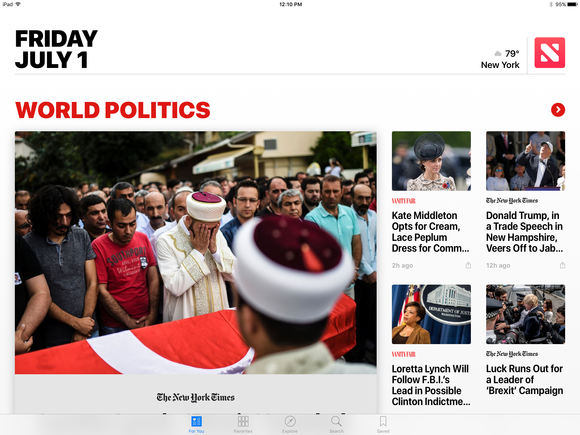 Landscape lock screen changes
When you wake your iPad in landscape mode, you'll notice it looks a little…funny. All the text has been forced to the left, as you see.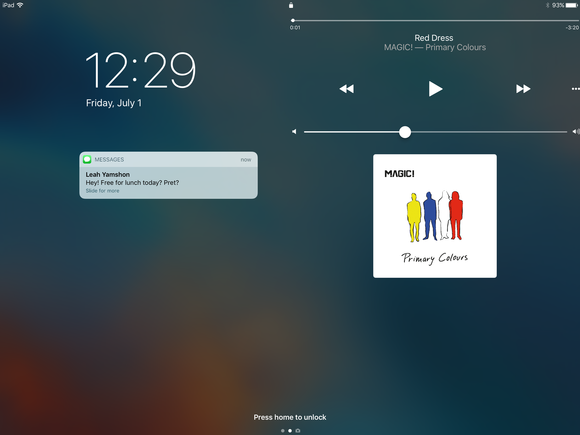 Why is that? Well with iOS 10, your iPad lock screen will display rich notifications to the left and any media you're playing on the right. It's an easy way to see all the information you need without even touching your iPad.
Swift Playgrounds is iPad-only
We're doing a deep dive with Swift Playgrounds soon, but this iPad-specific app coming in iOS 10 is designed to teach kids or beginners how to code in Apple's Swift programming language. The app even has a specific coding keyboard for shortcuts and Swift characters. The code you write in Swift Playgrounds can be exported as Xcode and turn into a real iOS app. Stay tuned as we put this app through its paces in an upcoming piece.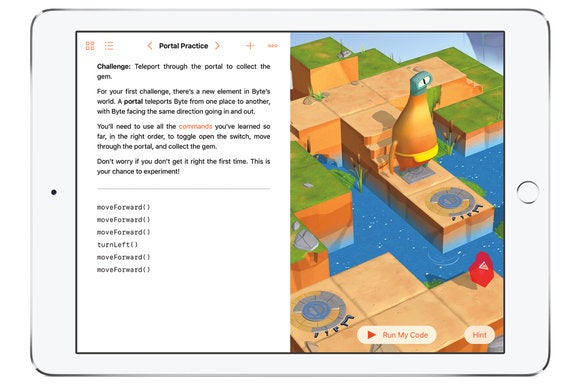 iPad becomes HomeKit hub
iOS 10 finally makes your iPhones and iPad integral to controlling your HomeKit accessories with the launch of a new Home app. The app works across iOS, tvOS, and watchOS, so you can control your connected home from anywhere. The Apple TV is the perfect device to control your home, but if you have an iPad that never leaves your house, it too can serve as the central HomeKit hub for your family with iOS 10. Open your iPad Settings and make sure iCloud keychain is turned on, then stay in Settings and tap on Home. There you'll see the option to use the iPad as a Home hub. Toggle it on.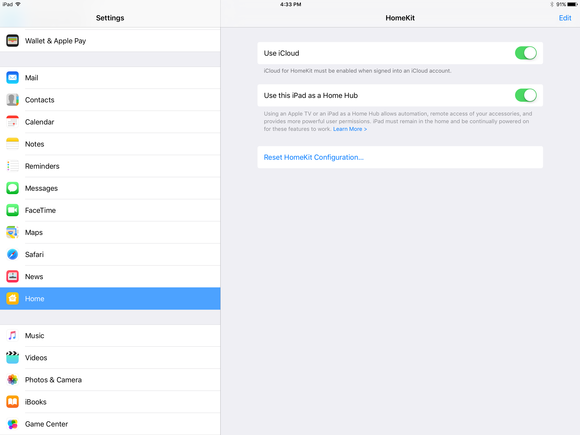 Then you can add HomeKit accessories and arrange them by room. We'll do a deep dive into how this works in a future piece. Now you don't have to buy an Apple TV or a third-party hub (and install all those manufacturers' stand-alone apps) with iOS 10 on the iPad.
New Smart Keyboard tricks
There are two new minor shortcuts for iPad Pro users with Smart Keyboards that will make life a tiny bit easier. Now when you tap Command+Tab on the keyboard to pull up the app switcher overlay, there's a new home screen option on the far right to navigate back to the main screen.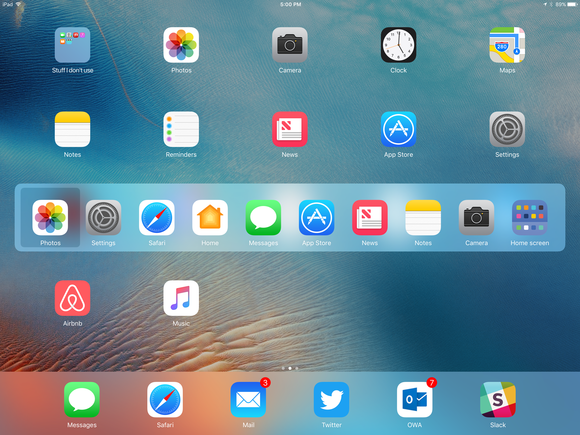 The second is a feature that lets the Pro mimic the Mac: Press Command-Shift-3 on the keyboard to take a screenshot on your iPad.
Previous Page 1 2 3 4 Next Page