iOS 10 on the iPad Pro: The 8 features you need to know
Minor but necessary tweaks are coming to the iPad this September. Here's a sneak preview.
How it works: Press and hold the tab you want to put in its own window, then drag it to the left or right side of the screen. The original window will shrink and a grey space will appear next to it. Drop the tab into the grey space and it'll expand to fill half the screen.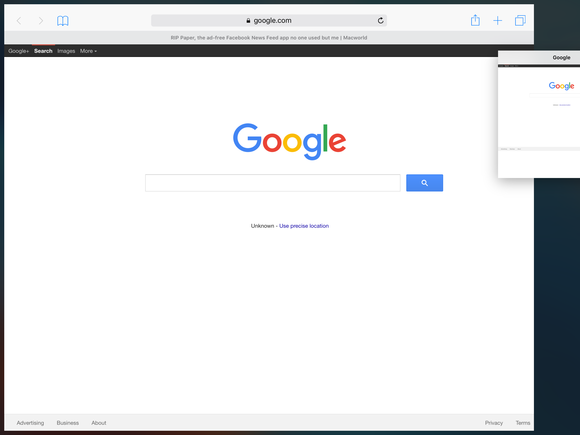 When you're done with Split View, grab the bar and move it back to a tab in the main window.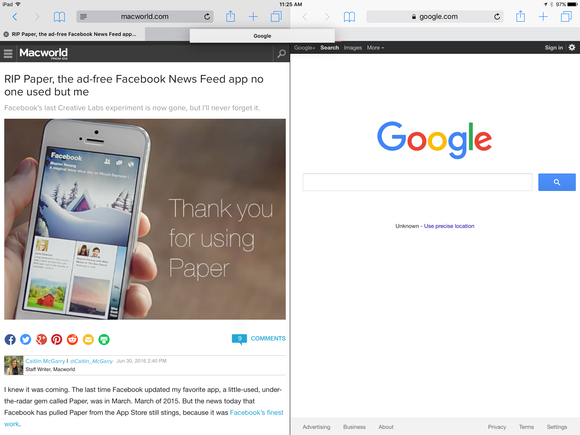 Music app now supports Split View
When I first discovered the new Split View support in the iPad version of the Music app, I thought: Who needs this? Well, if you love music and are constantly researching new artists, albums, and songs, being able to search for tunes in the Music app while reading reviews or music reviews on Safari is incredibly useful. For example, I was browsing through NPR's list of best albums of 2016 (so far, at least) with Apple Music open in Split View. Tapping on each album's Apple Music link would pull up the album right next to the Safari article, so I could easily save records I hadn't listened to yet to my library or play them on the spot.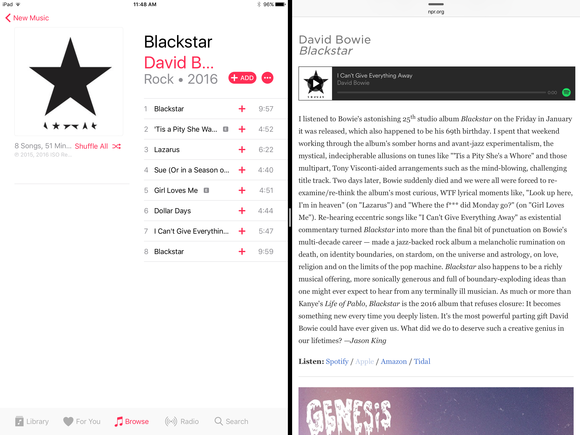 Everything is big in Music and News
Apple redesigned the Music and News apps for iOS 10 with an emphasis on interface simplicity and bigger, bolder images and fonts. Those apps are optimized for the iPad, and as you can see, bigger is definitely better.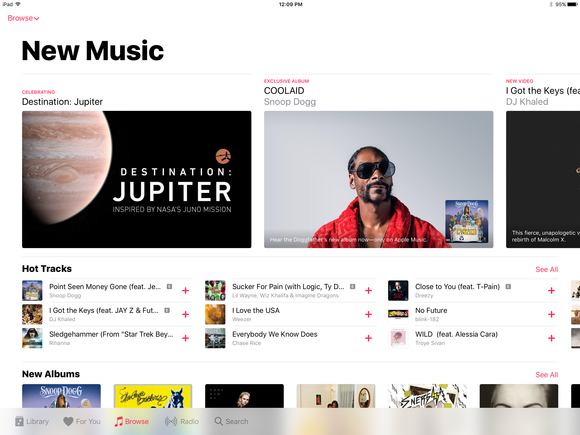 The iPad Music app puts the navigation bar on the bottom left and your Now Playing bar on the bottom left, so you can easily toggle between your library, recommended playlists, and new music while still seeing the song that's currently on. Tapping on the Now Playing bar will bring up the Now Playing window as a transparent overlay on the right third of the app, so you don't have to navigate away from the main window to view more information about the song, save it to a playlist, or see what's coming up next.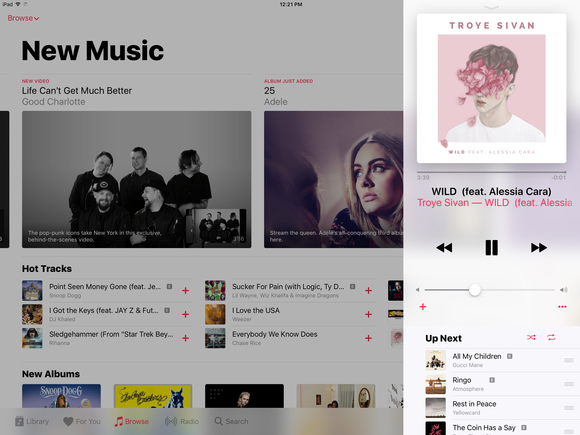 News looks dramatically different in iOS 10, too. I prefer to browse through publications like the New York Times on my iPad instead of my iPhone, and the new navigation tabs and super-sized images look amazing on the 12.9-inch Pro.
Previous Page 1 2 3 4 Next Page