Hula hopes to make hookup apps more responsible -- and the STD talk a little more fun
You can swipe to the right to pick a partner on one app and unzip their STD results on another. Welcome to dating in the 21st century.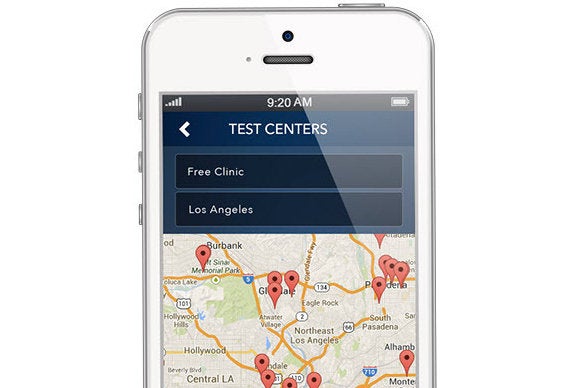 Tinder. Grindr. The app formerly known as Bang With Friends. What we euphemistically call "dating apps" are becoming incredibly popular because they find people in your vicinity who are DTF (down to, uh, flirt).
That's where Hula comes in. The new iOS app is piggybacking on the success of hookup apps by letting users share their STD test results in a fun, millennial-friendly way—or as fun as you can possibly get when you're talking about chlamydia. Hula founder Ramin Bastani is cementing partnerships with dating apps, starting Thursday with the gay social app Mister, to make 21st-century hookups safer.
Avoiding 'the talk'
Bastani created Hula after an attempt at having the STD talk with a new "friend" earned him a slap in the face and a night alone.
"There has to be a better way to have that conversation," he says.
The app helps you find nearby STD testing centers, get your results back quickly, share your status, and receive reminders every 6 to 12 months when it's time for another test. Soon you'll be able to set more-frequent reminders.
"We don't want to be a dating site—we want to help people make better health decisions," Bastani says. "Our users are getting tested more often because they want a more recent test date on their profile. If we can make it easy, that makes it more compelling, and hopefully we see a significant reduction [in STD rates]."
Results are time-stamped so that people you share your results with know how recently you were tested.
If horrific visions of Hula posting your test results to your Facebook Timeline are flashing through your brain, you can relax. The app "unzips" your results only for people you choose to share them with—conceivably, those people are potential partners, not your Twitter followers.
"If I wanted to share my profile with you, I could do it in person by having you 'unzip' me, or I could share it with you by friending you on the app," Bastani says. "It's a modern, flirtatious version of, 'If you show me yours, I'll show you mine.'"
If it seems a little sleazy, well, these are the times we live in. If you're going to swipe to the right to pick a match on Tinder, why not unzip your STD results on Hula? It's the circle of life.
Privacy concerns
Part of what makes Hula compelling—its confirmation of results with the actual clinic to prove that your partner is telling the truth—can also unsettle some users. Although Hula won't share your STD results all over the land, it does act as a middleman between you and the clinic. It requests your health records on your behalf, and then interprets the lab results in a more user-friendly way. That means a real live Hula employee is seeing your information. This procedure requires your authorization, but it's not ideal.