HP's Elite x3 is a flagship sailing into a dangerous Windows phone wasteland
HP thinks its Windows phone can escape doom by focusing on corporate customers. It's a reasonable plan facing incredible odds.
Connect the Mobile Extender to the phone, either wirelessly or via its USB-C port, and you have a somewhat-mobile computer that's really your phone. It's something you could take on a trip for times when you need to focus on work. IT managers could hand them to visitors camping in the lobby or at a mobile workstation, or even someone who needs to work from home..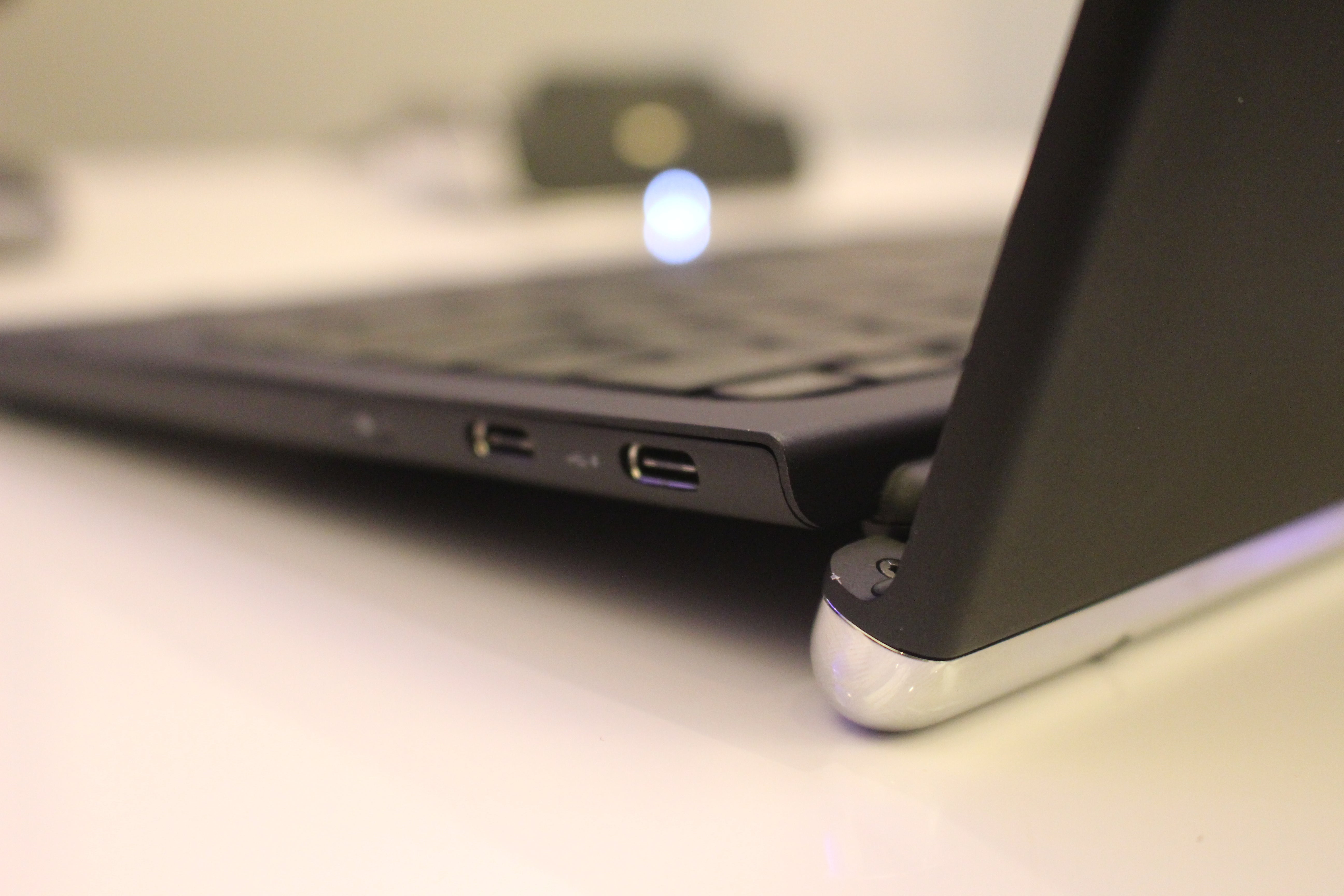 The Mobile Extender shows two USB-C ports on its right side, for data and power. A third USB-C port is intended primarily to charge the Elite x3. Credit: Melissa Riofrio
The Mobile Extender has no CPU, memory, or storage. It does have a 12.5-inch display and a backlit keyboard with a drain hole. Its three USB-C ports include one for charging the Elite x3, and two more for data and power. There's also a micro HDMI port. Its 4-cell, 46.5wH battery can last three days in standby mode, per HP's claims.
With both the Desk Dock and the Mobile Extender, HP has created accessories that aid and abet Continuum. Imagine the first deployments to mobile users, who are likely to be skeptical of the Windows phone being handed to them, They can complain about carrying a second phone. They can complain about the apps. But when they first try a Desk Dock of Mobile Extender, I'll be surprised if a little light doesn't go on over their heads.
The phone that can't fail
Windows phones have come and gone. In the wisdom of hindsight, I can hypothesize that one problem was the vendors. Partners like HTC and Alcatel who only make phones, not PCs, weren't invested in the Windows ecosystem in the same way that HP, Acer, and Vaio are.
Of course, the early Windows Phones weren't connected to the traditional Windows platform anyway. Now that Windows 10 Mobile has brought Continuum into the world, PC vendors can see as well as I can how this new feature helps Windows users complete the circle and have the seamless experience Microsoft is promising across all its devices.
Now the rest of the world needs to see this as well, and that's no sure thing. HP's already experienced one spectacular phone fail, if you remember its ill-fated acquisition of Palm. We've watched Windows phones fail as consumer devices, with lackluster low-end handsets and no good flagships to lead a charge.
At least HP's strategy of selling the Elite x3 into the corporate space is avoiding throwing good phones after bad. Granted, forcing people to use it because their companies tell them to doesn't sound like much fun initially. On the other hand, the IBM PC caught on with consumers after establishing itself in corporations, so there's an arguable precedent that a successful Elite x3 will help Windows phones sneak back into the consumer market someday...
Previous Page 1 2 3 4 Next Page