HP's Elite x3 is a flagship sailing into a dangerous Windows phone wasteland
HP thinks its Windows phone can escape doom by focusing on corporate customers. It's a reasonable plan facing incredible odds.
The highlight specs seem to follow through on HP's pledge to make a "no compromises" phone, with leading-edge features from the CPU on down: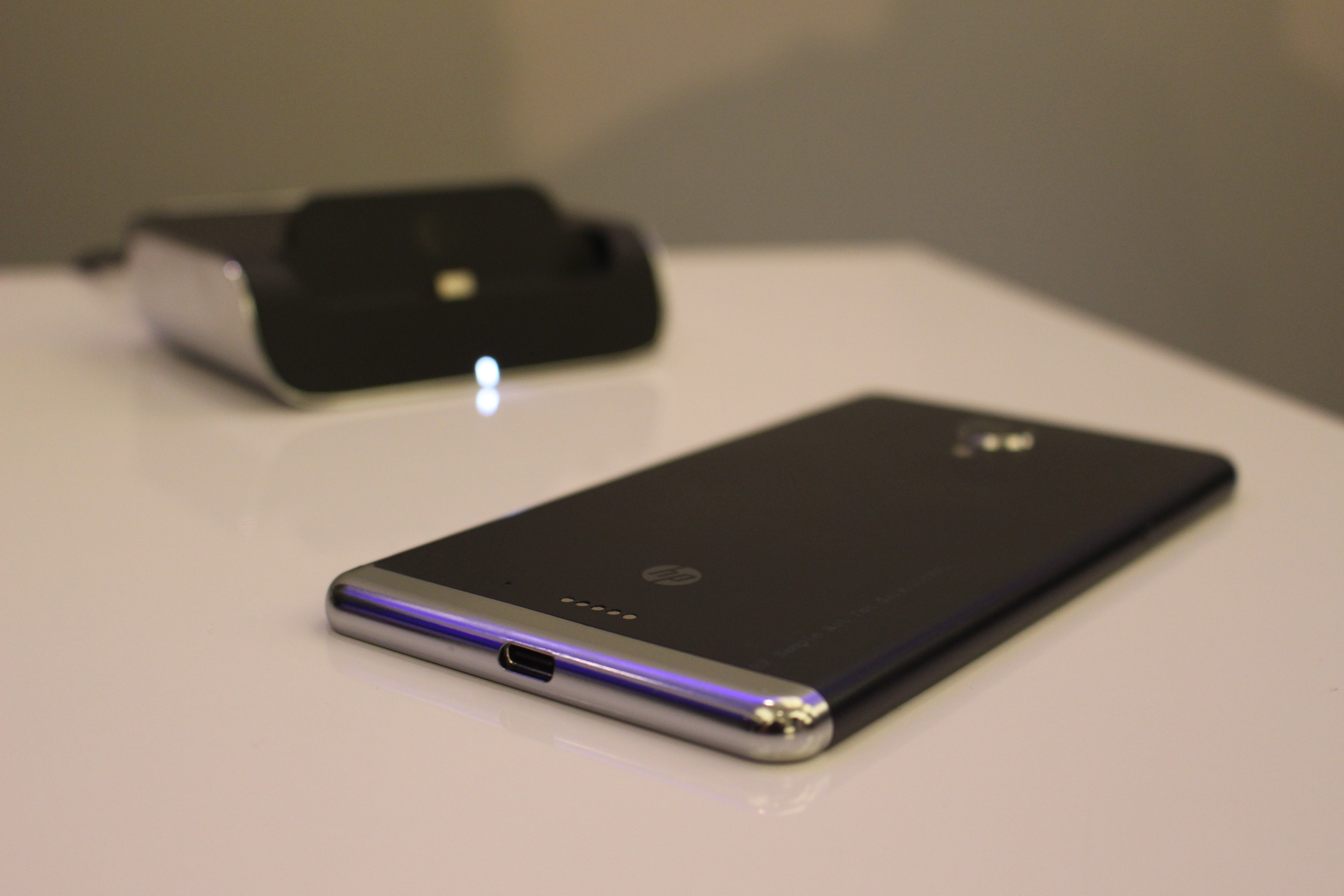 HP's Elite x3 charges via USB-C. The Desk Dock sits in the background. Credit: Melissa Riofrio
A graphite-colored body with polished-chrome accents
A 5.96-inch, 2560x1440 (WQHD) edge-to-edge display with Corning Gorilla Glass 4 and an anti-reflective coating
The brand-new Qualcomm Snapdragon 820 CPU with integrated Adreno GPU
4GB of LPDDR-4 RAM
64GB eMMC storage, SD extensible to 2TB
Cat 6 LTE ("Designed for continuity," explained Park: "We know LTE is where things are going.")
8MP front-facing camera, 16MP rear-facing camera
Dual SIM slots
A 4,150mAh battery (No life spec yet, but Park promised it would last "all day")
Dimensions: 3.29x0.31x6.36 inches
Weight: 0.43 pounds (options could add weight)
Durable: passed IP-67 and MIL Standard 810G, including a four-foot drop
I had several chances to hold the Elite x3 in my hand during the briefing. It's large, but thin and not heavy-feeling. I have a somewhat small hand and was able to grasp it comfortably, though I'd need to hold it with two hands to do more than a quick swipe or two. The textured graphite back is easy to grip.
The Elite x3 has a Bang & Olufsen sound system that was impossible to test at the crowded briefing. According to Park, it optimizes audio for Skype calling, with dual front-firing speakers and active noise cancellation.
Meet the Desk Dock and Mobile Extender
The Elite x3 is not an island. It needs the Desk Dock and the Mobile Extender to fulfill its Continuum capabilities.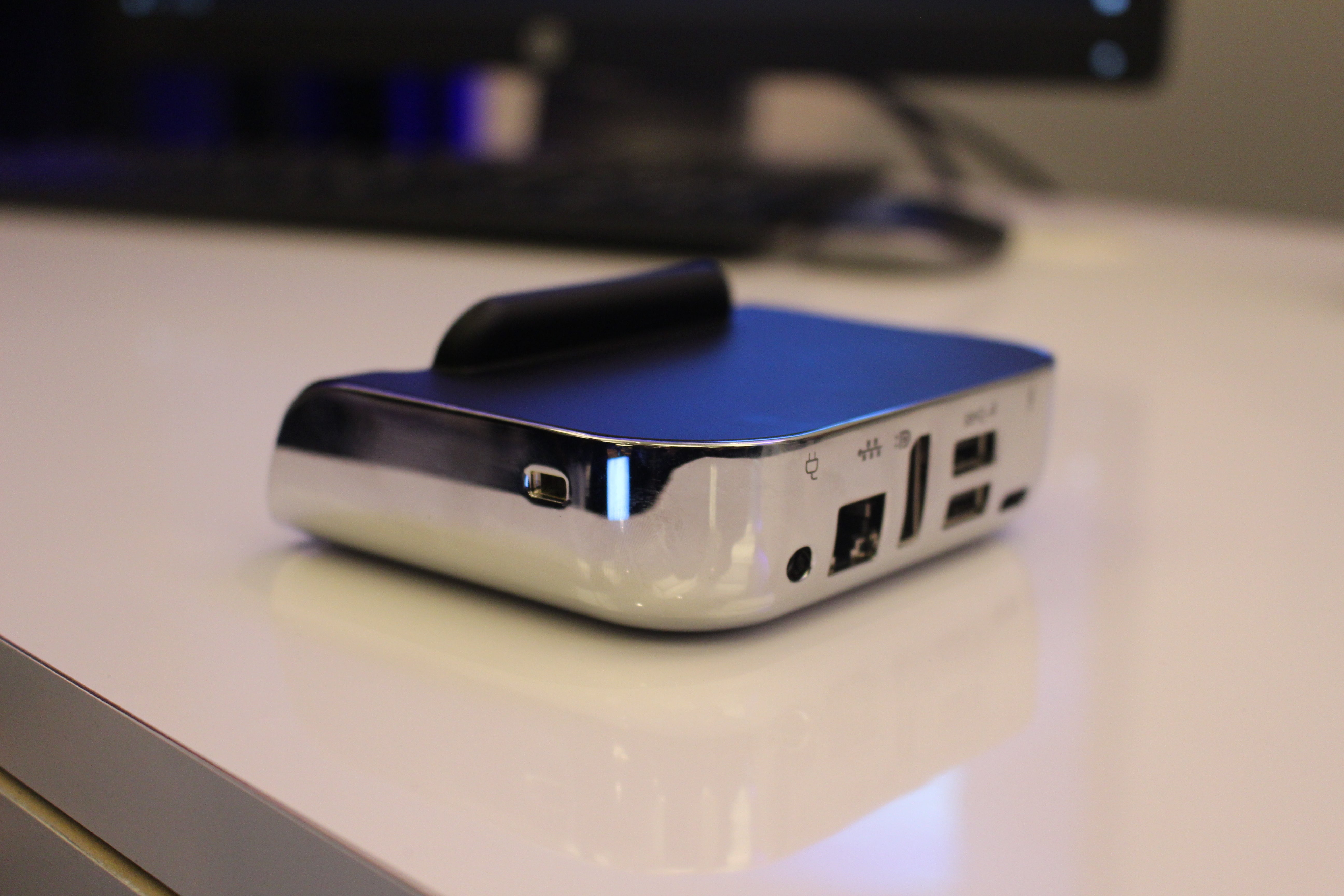 The Desk Dock for the Elite x3 has one DisplayPort, two USB-A ports, and an RJ-45 port. Credit: Melissa Riofrio
The Desk Dock is a small stand with connectors that also functions as the base for using Continuum. We've seen similar docks from Microsoft for its own Windows phones, and also from the recently revealed Acer Liquid Jade Primo.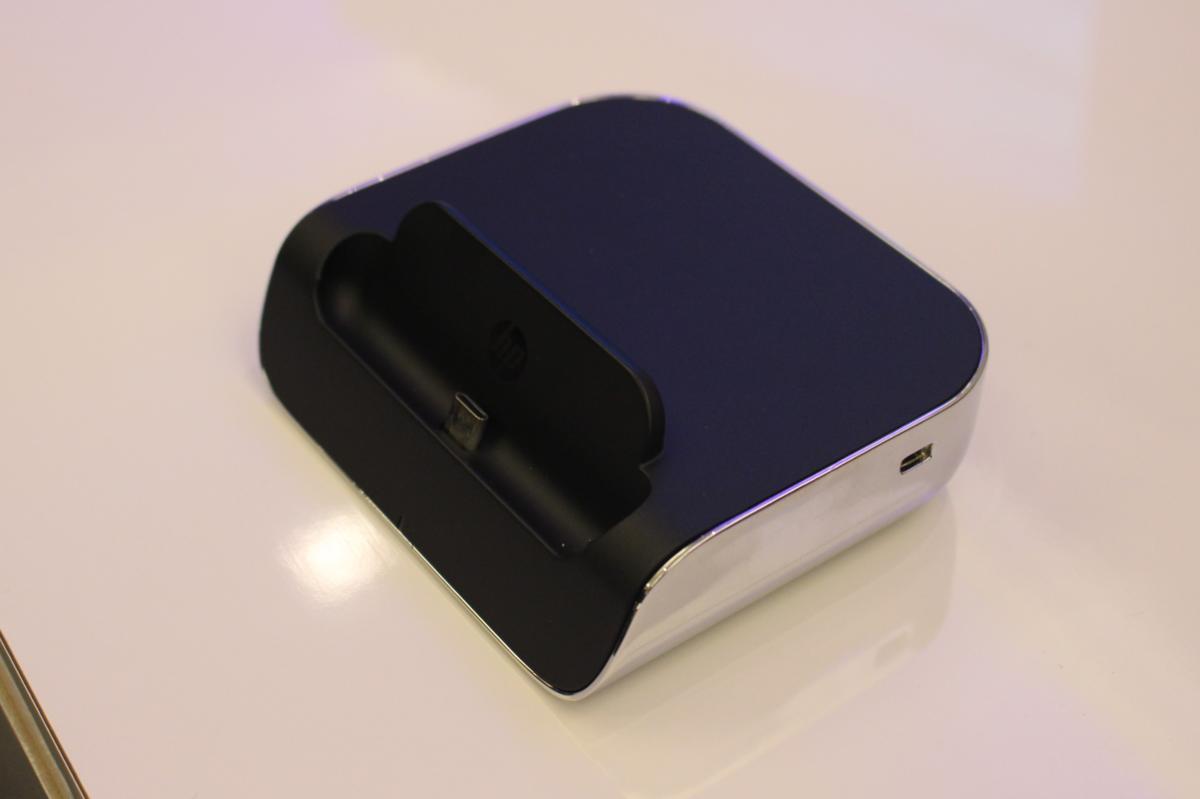 The Desk Dock for the Elite x3 looks a lot like the docks we've already seen from Microsoft and Acer. Credit: Melissa Riofrio
It measures 4.25x3.74.1.2 inches and weighs a shade under a pound. Its connectors include DisplayPort, two USB-A, one USB-C, and RJ-45.
While I expected a dock from any new Windows phone, I didn't expect a device like the Mobile Extender, basically a laptop-shaped dumb terminal. However, it solves the problem of what to do if you don't have a display, keyboard, and mouse waiting for you and your Windows phone on the road.
Previous Page 1 2 3 4 Next Page