HP's Elite x3 is a flagship sailing into a dangerous Windows phone wasteland
HP thinks its Windows phone can escape doom by focusing on corporate customers. It's a reasonable plan facing incredible odds.

The HP Elite x3 is phablet-sized, but it fit reasoably well in my smaller hand. Credit: Melissa Riofrio
It's a hell of a time to launch a Windows phone, and yet that's exactly what HP did Sunday night at Mobile World Congress, when it debuted its Elite x3 flagship. This premium-level device enters a wasteland littered with failed phones, an ecosystem that, at last report, clings to just one percent of the worldwide market.
Despite the clear and significant risks, HP seems to have a reasonable strategy: Make it a beautiful, powerful device. Sell it into the cash-rich, Windows-centric corporate world. Finally, emphasize Continuum, that standout feature in Windows 10 Mobile, the one thing its rivals Android and iOS can't touch.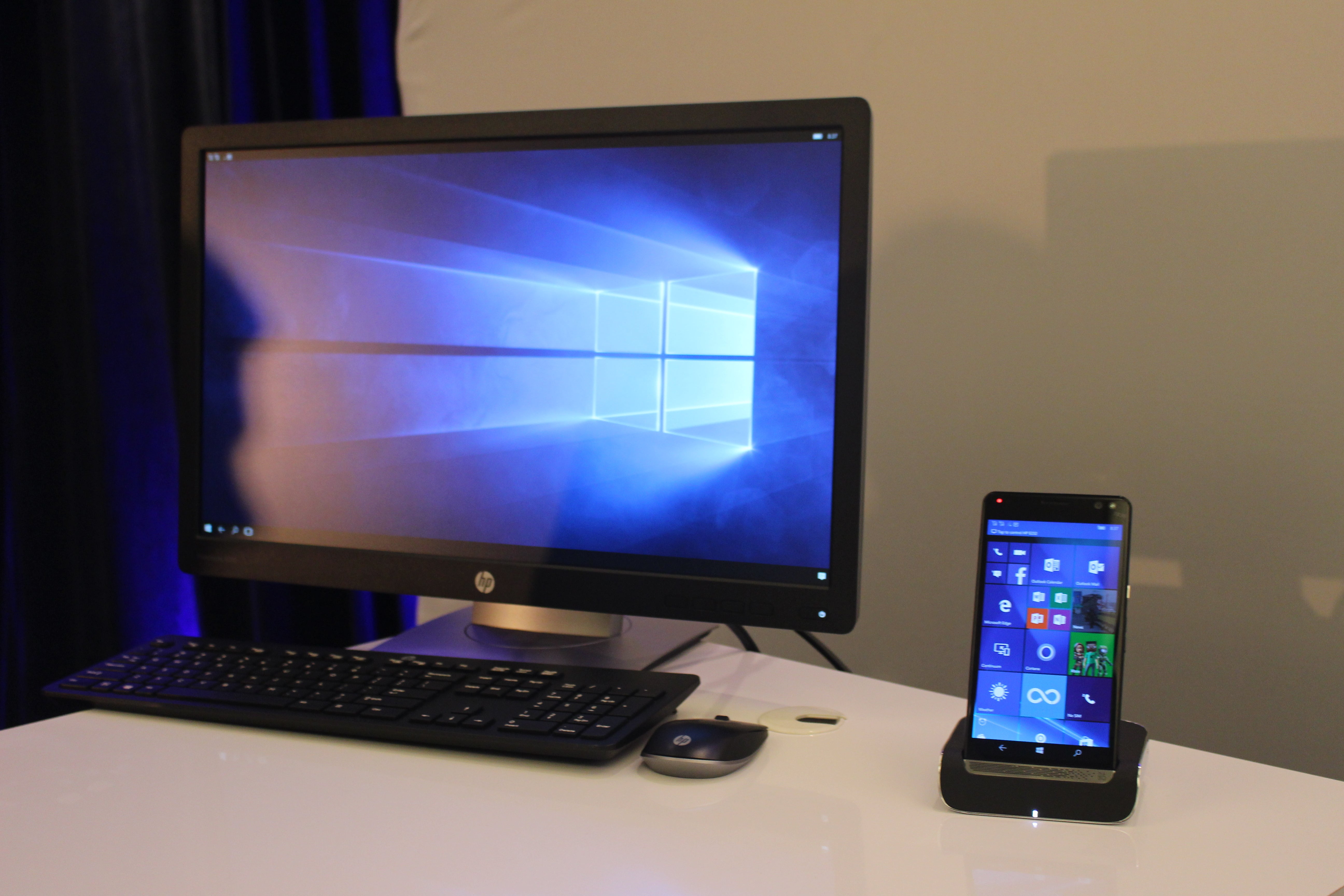 Continuum lets a phone mirror its display on a monitor. Both the Desk Dock (shown) and the Mobile Extender have additional ports for connectivity. Credit: Melissa Riofrio
Just settle a Windows 10 phone into a special dock, and it can control a connected display and input devices, acting much like a traditional PC. Anyone who's had to lug around a laptop for work can see the appeal of running everything from your phone.
It's too early to know whether this plan can pull Windows phones back from the brink. But I will grant this to HP: It's aiming high, and that's the best chance for some sort of success, even with tough odds. Now let's take a look at the brave, shining champion HP's sending into the void.
The Elite x3: As powerful as your PC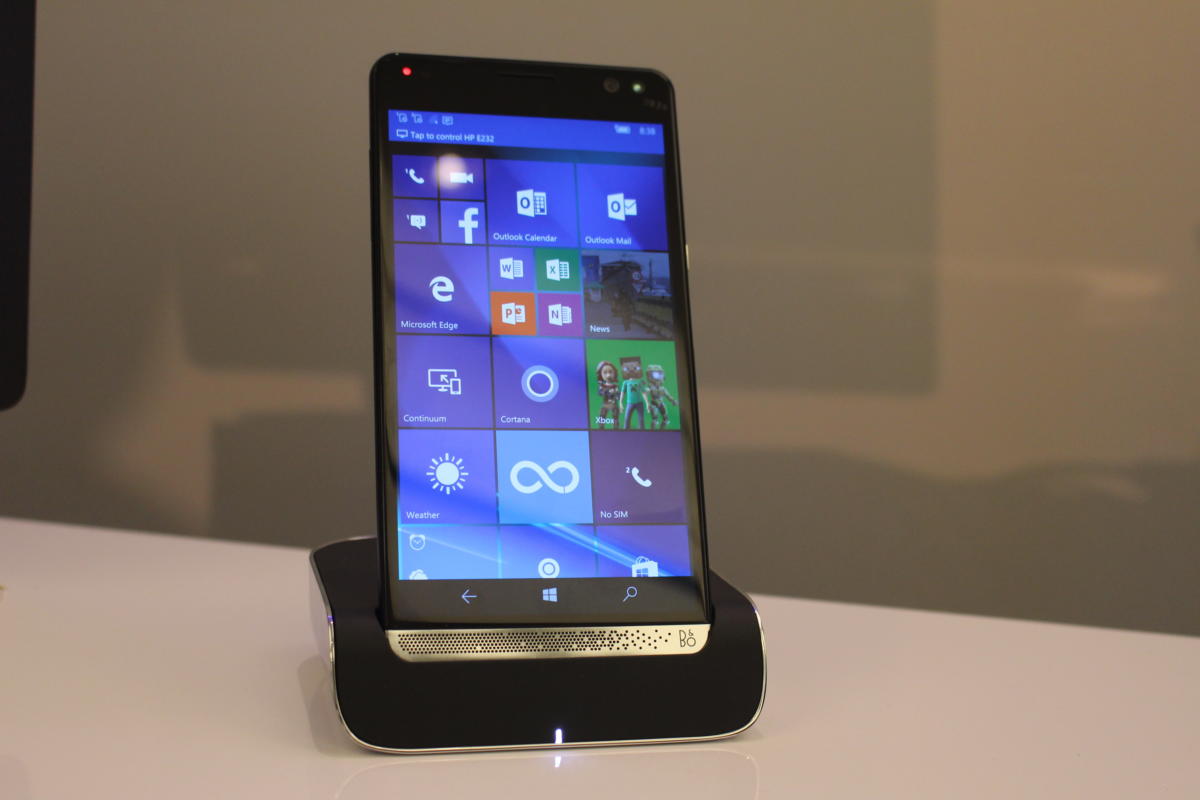 HP's Elite x3 nests easily in the Desk Dock. Credit: Melissa Riofrio
The Elite x3 is, indeed, a beautiful, powerful phone (at least on paper, as we've yet to test it). Its Desktop Dock and Mobile Extender show a compelling way to make the phone the center of your work life. HP's even working on ways to drag legacy apps onto the platform via HP Workspace (which we won't cover in this article).
HP went all-in on the Elite x3's design. "What if a device in your pocket were as powerful as your PC?" asked HP's Michael Park, during a recent briefing. Park said HP had conceived the phone as "beauty and brawn designed from the ground up for commerical use."
As he showed the sleek, phablet-sized device, he reinforced the Elite x3's flagship ambitions. "This is a device that executives would carry."