How to use Siri on macOS Sierra
A look at using the Apple's virtual assistant on the Mac.
On iOS, I activate Siri by saying "Hey Siri." Vocal activation isn't available on the Mac version of Siri in the Sierra pre-release version, and I wonder if it will be available at all. Since I usually have my iPhone with me (and I usually take it out of my pocket when I sit at my desk), there needs to be a way to differentiate which Siri you want to use, such as a unique trigger phrase.
If you use the VoiceOver and Switch Control accessibility features on the Mac, Apple says that Siri will work with features.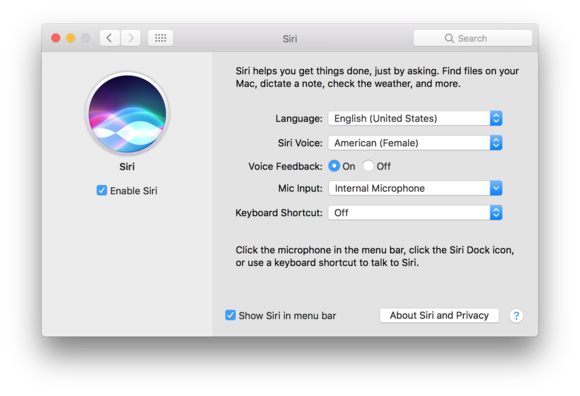 I'll dive more into Siri's settings in a bit. Let's go into what you came here for: Siri for macOS in action.
Using Siri on a Mac
Once you launch Siri through the Dock or menu bar icon, or by a keyboard shortcut, a Siri window appears in the upper right corner of the screen, along with the familiar two-beep Siri tone. If you don't have an internet connection, Siri won't work.

Since most people are used to using Siri on iOS, your first inclination is to use Siri for Mac as you would on your iPhone. For example, you might use Siri to look up showtimes at nearby movie theaters.
More on Siri's settings
Language: The default is English, but you can change it to another language.
Voice: Everyone is familiar with the female American Siri voice, but you can change it to British or Australian, and/or to a male voice.
Voice Feedback: With this setting on, Siri will always provide a voice response to your query.
Mic input: If you have external microphones, you can use this setting to select it.
If you click About Siri and Privacy, you get the following window.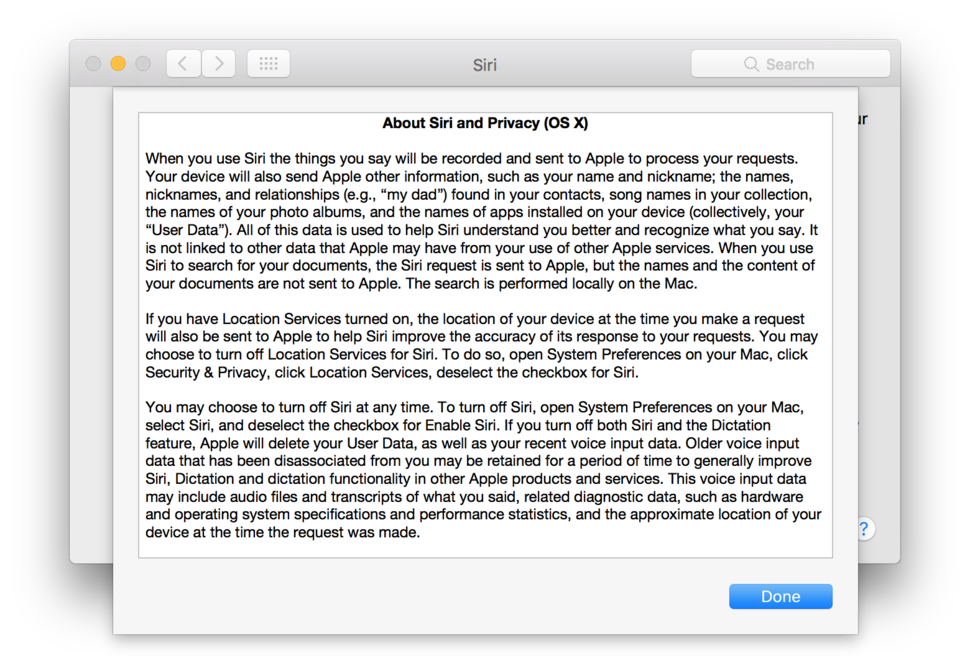 Anything else you'd like to know about Siri on the Mac? Let us know in the comments below.
Source: MacWorld