How to swap an iPhone 6 for a 6s: Doing the math on an early upgrade
New installment and upgrade options require a lot of math and a bit of timing to figure out when to get your next iPhone.
AT&T: $129 + $85 + $37.50 x 12 = $664
Apple: $85 + $36.58 x 12 = $524
You can come out even further ahead with T-Mobile, especially with some of their current special deals, but I'm not unhappy with my mix of service, coverage, and pricing with AT&T—especially with the 15GB promotional bump that's permanent and the 1-month rollover data, both seemingly provoked by T-Mobile.
If I don't restrain myself in a year and get an iPhone 7—assuming Apple keeps its numbering scheme—I've paid in less before I swap. If I want off the upgrade wagon, I can stick through the end of either plan and come out the same, too, so I'm not losing money by choosing Apple's option.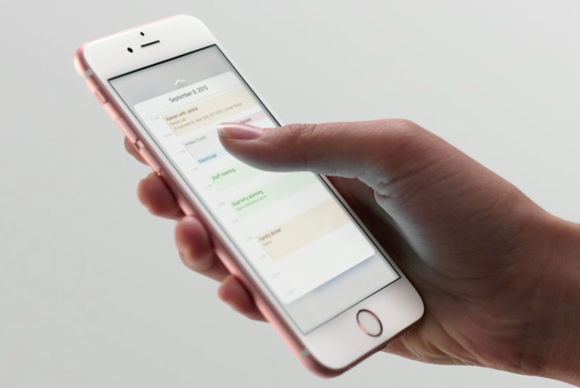 Now that you've decided to upgrade, you have to figure out how to ditch your old phone. Credit: Apple
Extricating myself from AT&T
AT&T makes it easy to pay off the balance on a Next phone. When I decided to move forward, I went to AT&T's site, found a link quite quickly, saw the balance ($337.49), and paid it. They even have a link to download a nicely formatted PDF with a detailed breakdown of your payments and payoff.
Apple's iPhone Upgrade plan is only available in an Apple Store for same-day reservation and pick-up, and requires a credit check, a credit agreement, and a credit card that has its bill sent to a U.S. address. It took a few days of stalking the reservations page before I found the model I wanted at a nearby outlet. The entire in-store process took, I swear, less than 10 minutes from walking in, including ensuring the phone number had switched over to the new phone.
Even though the iPhone 6 has just over a year in use, it retains a fair amount of value. I've kept it in a case—it's worth thinking about how well you shepherd a phone if you plan to trade it in, as carriers and Apple require it be in good working order and condition. (It's not clear exactly how picky they're going to be.)
An Apple Store employee and others suggested I could get around $500 for it, given that it's impeccable and unlocked and has AppleCare+. New, an iPhone 6 in this capacity costs $649 plus the $129 for AppleCare+. With a little tweeting, I made a match with a friend in the UK who will soon be visiting the States. (We double-checked that the LTE bands were compatible.) I decided to ask for $400 since so much of the hassle of selling a product are reduced with a friendly transaction.
Previous Page 1 2 3 4 5 Next Page