How to swap an iPhone 6 for a 6s: Doing the math on an early upgrade
New installment and upgrade options require a lot of math and a bit of timing to figure out when to get your next iPhone.
The plans do vary a lot. AT&T has a fixed period after which you can do the trade-in or trade-up, while T-Mobile's Jump on Demand allows three upgrades a year, which is clearly a promotional stunt—most people don't want that burden. However, while T-Mobile bills it as an 18-month plan, you pay 1/24th of the cost each month for 18 months, and then either trade in or pony up the remaining quarter in a single payment. Verizon, meanwhile, just divvies up the cost over 24 months—there's no early trade-in option.
Alternatively, you can pay 100 percent of a device's cost upfront and own it outright. But we are in a strange period of very low inflation, and Apple and the carriers all offer zero-interest plans with no financing charge and no early buy-out penalties. So you might as well "borrow" the money from them until the point that you either want to own it outright or trade it in.
Carriers with installment plans offer bring-your-own-device add-ons as well, and you know precisely what you'll pay each month for each line. My wife and I keep upgrading through special, permanent promotions at AT&T, and currently pay $130 (plus tax) for a 15GB shared plan. The base plan is $100 and each line is $15. (We also pay $20 a month plus tax on a "fake" home line: a cell phone in a box with regular RJ45 plugs to use as a landline replacement.)
I switched to AT&T's Next plan when I bought the iPhone 6, selling the iPhone 5s. I picked the Next 12 plan, which is zero down and 20 installment payments, but allows an upgrade after 12 months. (AT&T has three others: 18 months/24 installments, 24 months/30 installments, and 30 percent down with 12 months/28 installments. Whew.)
I suspected I might be ready for a new iPhone in a year. I was, but I didn't want to pay AT&T. You see, I'm one of those people who buys AppleCare+—and I like it.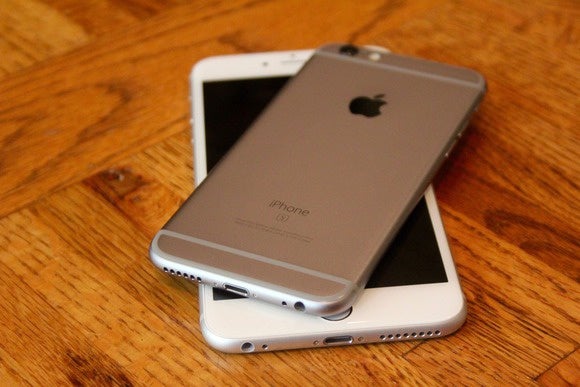 AppleCare+ is worth the money if you want extra protection for your new iPhone. Credit: Jason Snell
AppleCare+ costs and benefits
Many people probably don't buy Apple's extended AppleCare+ warranty ($99 for iPhone 6/6 Plus and older; $129 for 6s/6s Plus). The plan extends phone-based tech support for software help from 90 days to two years, which, dear Macworld reader, I know you don't need, but many less-veteran iPhone owners might appreciate.
It extends the hardware warranty from one to two years, covering the iPhone, its battery, earphones, and accessories that came with it. The battery part is the most interesting: Under AppleCare+, the company will swap out a battery that can't retain an 80 percent charge. Manufacturing defects are also covered. And you can get an iPhone fixed for up to "two incidents of accidental damage" at $79 a pop for iPhone 6/6 Plus and earlier, or $99 each time for the iPhone 6s and 6s Plus.
Previous Page 1 2 3 4 5 Next Page