How to set up an iTunes library on a network-attached server
Free your iTunes media from the shackles of a hard drive on your Mac.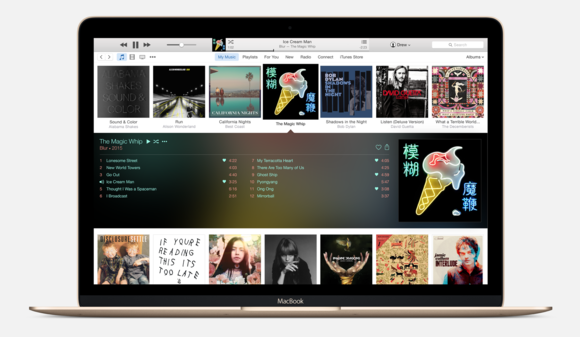 iTunes 12
If you have a large iTunes library, you may have reached the point where you need to offload some of your media files to another drive. There are several ways you can do this. You can connect an external hard drive to your Mac, and use that to store your iTunes Media folder. If you use an iMac, this is probably the easiest choice. However, if you use a laptop, you may not want the hassle of connecting and disconnecting an external drive whenever you want to use iTunes.
Another option is to use a network attached storage device, or NAS. This is a storage device that your Mac connects to over your network—usually via Wi-Fi, but you can also use Ethernet—and that can give you vastly more storage, especially if your Mac has an internal SSD.
If you use both iTunes and another network device or app—such as Plex, a hi-fi media streamer, or Sonos' wireless home audio system—you can use the NAS to store media that other devices can access too. You won't need to ensure that your Mac is always on.
In this article, I'll discuss how you can set up iTunes to use a NAS, and I'll point out some issues you need to be aware of to ensure that iTunes works correctly.
Choosing a NAS
There is a plethora of NAS devices available, from simple, single-drive units to larger, multi-drive RAID-capable storage devices. Depending on your needs, you may spend a couple hundred dollars for a simple NAS without drives (you may have some hard drives you can recycle), or much more for a unit with five drives and RAID capabilities. Remember that if you get a simple NAS with a single drive, you still need to consider adding an additional external hard drive to back up the files on the NAS itself.
I recently bought a WD MyCloud Ex2 NAS. This two-bay device is available without drives, selling for around $159, and it allowed me to use two 2TB hard drives I had in a closet, having upgraded another storage device to 4TB drives. (The MyCloud is also available in versions with drives, with capacities from 4TB to 10TB.)
If you're going to choose a NAS to store your iTunes library, first consider what other way you can use the device. I use one of the hard drives on my NAS for my MacBook's iTunes library, and the other for Time Machine backups. Many NAS devices support Time Machine backups, so if you want a device for this purpose, check its specs.