How to get everything off your old Android phone and onto your new one
No one wants to spend forever moving all their stuff to a new phone. Here's a quick and painless guide to get you up and running fast.
Get your music ready
You don't want to start from scratch with music. It's easiest if you use a streaming service: Just install Spotify, Amazon Music, Groove, or another favorite.
Yet even if Google Play Music isn't your streaming service of choice, it's the best way to transfer music to your new phone.
This is done best through your computer. Play Music will save up to 50,000 songs in your own personal music locker. You can play them them on any device where you sign in to the app. It's like iTunes without the bloat.
In the browser, go to the settings and then upload your music to the desktop version of Google Play Music.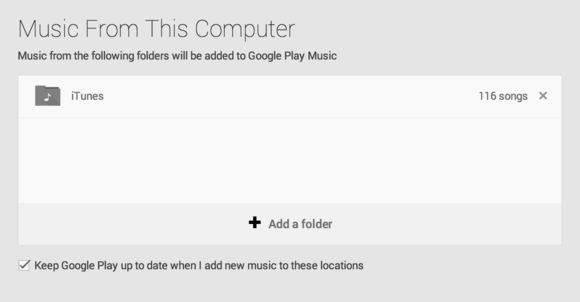 Upload your iTunes collection to Google Play Music.
On your new phone, just sign in to Play Music and all your tracks are there. You can choose to keep those songs in the cloud if you're tight on storage or download them so you can play no matter how spotty your network signal.
Some software to ease the move
Some phones may offer more of a helping hand when it comes to moving over your stuff. Samsung offers its own app called Smart Switch, which promises to move your messages, contacts, photos, and more over to a new Galaxy phone. The company is even so confident about the app, it made this weird video.
Motorola also has its own Migrate application, which functions similarly. Not for long, however. Motorola is retiring the app when it rolls out Marshmallow to its supported devices. It will probably be at least a few weeks before any Marshmallow builds start to roll out, so you're safe to use it for now.
These options show there are too many cloud services to really lose anything. I still feel the strongest option is to keep your critical data in a Google account as the primary home for your email, photos, and contacts. Microsoft, Dropbox, and other services work great as standalone Android apps, but given that it's Google's operating system, going Google will always have its own perks.
Previous Page 1 2 3