How to get everything off your old Android phone and onto your new one
No one wants to spend forever moving all their stuff to a new phone. Here's a quick and painless guide to get you up and running fast.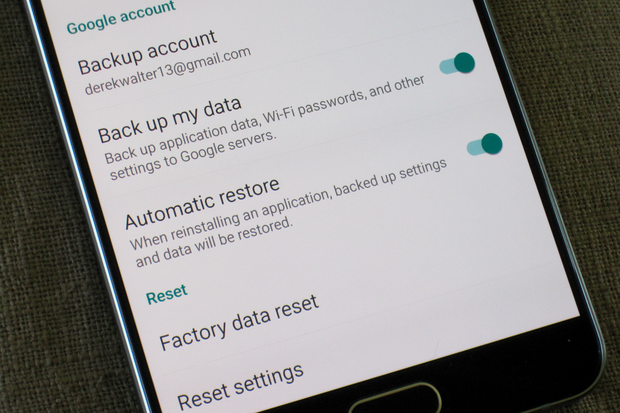 Credit: Derek Walter
Moving to a new phone can be a pain. For all the ways that Android outperforms iOS at tight integration with cloud services, Google still has some ways to go when it comes to getting all your stuff off of your old phone and onto the new one.
However, with the right Google tools, third-party apps, and perseverance, you should be able to squash most of the misery that usually comes with prepping for a new device. Sure, it takes a little work, but what you learn here will be good practice keeping all your data backed up should some catastrophe hit your phone.
Or more likely, when you buy a phone next week or want to upgrade three months from now.
Know your backup options
First things first: make sure you're signed in to your Android phone with your Google account. Head to the Settings and then find Backup and reset (the categorization will vary by device).
Make sure Back up my data and Automatic restore are both flipped on and that your Google account is linked. The former ensures that your application data, Wi-Fi passwords, and various phone settings are sent to Google servers. They'll be at the ready for you when you sign in to a new phone. This way you won't have to re-enter passwords to networks you've already saved. Yes, that means Google probably has all the world's Wi-Fi passwords. But that's a story for another day.

Some device makers, like Samsung, offer their own backup solutions.
If you have a Samsung device, you can also use the Back up my data option to your Samsung account. This will save your text messages, phone logs, contacts, or email accounts that you've used with Samsung's apps. You can also pick and choose, say if you use your Google account for contacts, email, and photos, but you want to save your texts and calls to Samsung since Google doesn't yet offer a way to back those up.
Of course, if you're not going to get a new Samsung device, you can safely turn this feature off. As for non-Google email accounts, you can choose the Samsung backup option on a Galaxy phone or just download the Outlook app on your next device.
Oh, and there are more settings
Now that we've got your backup toolkit under control, there's another Settings app we need to turn our attention toward.
On your phone you'll find an app called Google Settings (if your phone runs Android Marshmallow, this will instead be a section in the regular Settings app). This controls a number of different services connected to your Google account. It does a lot more than just backup your data, but that's going to be our focus here.