How to dominate Pokémon Go without spending money
Keep this freemium hit fully free by following these handy everyday tips.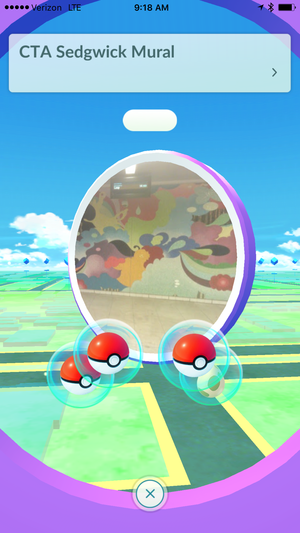 Grab the goods from every PokéStop you pass!
Hit every PokéStop on your route: If you walk or take public transportation to work, home, school, or anywhere else during your day, fire up Pokémon Go. The passive social play design means you don't have to pay constant attention to the screen, so anytime can be playtime. And if you want to stock up on items without spending money, you should make sure you're hitting every PokéStop along the way.
You'll find markers all around the world, and when you're nearby, you can tap on each and spin the image of the store, mural, statue, or landmark. Doing so nets you free Poké Balls and other items, and you'll quickly amass loads. There's little need to spend money on basic items when your everyday commute or a nice evening stroll can load you up. You'll also get a small bounty of experience points, which gradually level up your character and help you encounter more powerful Pokémon down the line.
And about 10 minutes after your visit, the lock on the PokéStop is freed up, meaning you can visit again for even more items and experience. If you've got a roundtrip walk to a store, for example, you can hit all the PokéStops on the way there and then all over again on the way back. Gotta catch 'em all, right?
Previous Page 1 2 3