How to clean your Windows registry and speed up your PC
A cluttered registry can slow Windows to a crawl.
4. Minimize conflicts. When you begin scanning, make sure you don't have any other applications running. It's also smart to disable/unload any programs running in your system tray because open apps are constantly making registry changes, and you want the registry cleaner to do its work with no interference.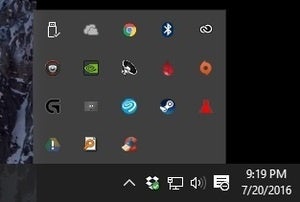 Right-click any icons in your taskbar that are for programs running in the background and quit them before you begin.
5. Use caution. After the scan, the program will let you remove—or in some cases, repair—the registry errors. If you're given the option, set the registry cleaner to remove errors only at the safest and least-intrusive level. (You can scan with more-aggressive settings later on.) Even using a cautious approach you might still see 1,000 or even 2,000 "safe" entries that need cleaning. For instance, Registry First Aid found 2,161 problems on the work system, of which about 1,900 were deemed safe to alter.
Whatever you do, never choose an "auto clean" option, such as the one in RegSeeker. Ever. They are not to be trusted.
6. Seriously, use caution. Choosing which of the errors to remove or repair can give you a migraine. We scan for things that look familiar. For example, we saw almost 100 registry entries left over from a package of Dell drivers that had been uninstalled months ago, and one registry cleaner spotted invalid paths to dozens of entries for MP3 files that were moved to a new location. Both of those catches were accurate, and gave us a sense that the program's removal suggestions were accurate.

Examine the errors you see and look for familiar programs before moving forward.
After a couple of days, if your PC doesn't do anything weird, such as showing error messages on boot or when trying to launch a program, try another scan, this time allowing the registry cleaner to scan more aggressively.
Always examine entries marked with "Caution," "Extreme Caution," or some other indicator of risk very carefully. Unless you're an advanced user and can clearly identify the scope of the entry, leave it alone. The reason is that, even if the cleaner offers an option to restore a deleted registry entry, restoring might not be possible if the DLL entry you just deleted is essential for your system to boot. Always be careful when making these decisions and error on the side of caution.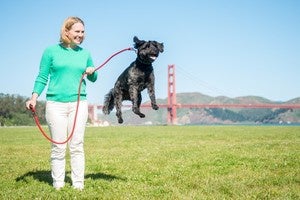 josh norem
While it's scanning, take your dog to the beach or go for a walk. Whatever you do, don't use your computer for a bit.
Previous Page 1 2 3 4 5 6 7 8 Next Page