How to build a modern multi-monitor workstation
Many of today's PCs and laptops can easily power two or more external monitors, and a multi-monitor setup can help you get more done in less time. Here's how to find the best configuration for you.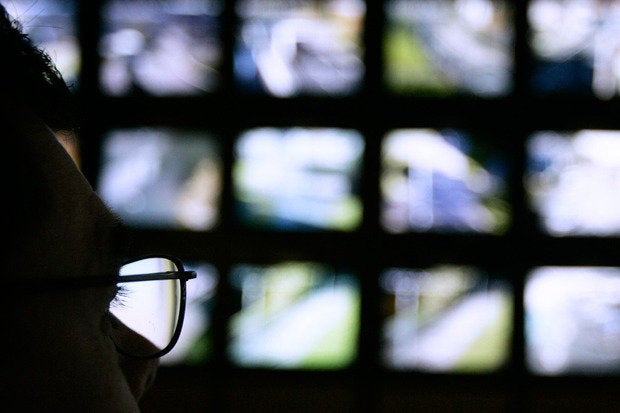 Using more than one monitor with your computer can increase productivity and efficiency, thanks to the capability to keep more app windows open and within sight. Modern PCs, with their fast processors and ample memory, are capable of running scores of apps at a time, and additional monitors help you get the most out of your machine.
A few years ago, we detailed how to set up a multi-monitor workstation and how to use multiple displays along with a laptop. Here we focus on recent developments that can help you plan and deploy a modern, multi-monitor workspace.
The state of modern monitor tech
So what's new with monitors, and how do the changes impact multi-monitor workstations?
Today, integrated multi-monitor support on desktop PCs is practically a given, making it easier than ever to hook up two monitors. Monitors are also larger, more affordable, and they incorporate higher resolution displays. The FHD resolution (1920 x 1080) is now the baseline standard, while monitors with higher resolutions of WQHD (2560 x 1440) and UHD 4K (3840 x 2160) are becoming more common.
The traditional 15-pin VGA and DVI connector ports are mostly absent in newer monitors. Modern monitors often have multiple DisplayPort and HDMI ports, and some high-end models support picture-in-picture for multiple display windows on a single monitor. As for cables, DisplayPort 1.2, which offers support for UHD 4K at up to 60Hz, should be fine for most users, but HDMI 1.4 cables also do UHD 4K at 30Hz.
To cater to gamers who play graphically intensive games, AMD and Nvidia came up with two separate — and incompatible — dynamic refresh rate solutions, known as FreeSync and G-Sync, respectively. They both automatically change monitor refresh rates to match the frame rates being pumped out by games, which helps ensure the frames are never transmitted to physical monitors before screen redraws are complete.
Unfortunately, both solutions require compatible graphics card, monitors that supports them, and suitable DisplayPort cables. The price for all of this adds up quickly.
Do you really need multiple monitors?
LG's 34-inch 34UC98-W monitor has a high resolution 3440 x 1440 display and it supports Thunderbolt 2.
As the cost of larger displays drops, you might wonder whether or not you really need multiple monitors. A large, WQHD 27-inch monitor might offer plenty of space for the average user, but ultra-wide models such as LG's 34-inch 34UC98-W, incorporate curved panels and higher resolutions, for ample space to lay out all of your apps.
You could also use one large monitor in place of multiple smaller ones. Dell's impressive P4317Q 43-inch 4K display that went on sale earlier this year would certainly work. And its ability to accept up to four FHD input sources makes it well suited for with multiple systems. Of course, you'd need to have a big desk to fit it comfortably.