How the iPhone begat shadow IT and enterprise mobility
While Apple hasn't missed the enterprise boat, its success is due largely to the popularity of the iPhone.
Apple introduced a new hardware design in 2010 with the iPhone 4, with the device's frame acting as an antenna. If held the wrong way, the new design affected the signal strength, resulting in dropped calls. The problem became known as Antennagate.
"You literally had to hold your phone a certain way in order to make a call," Silva said.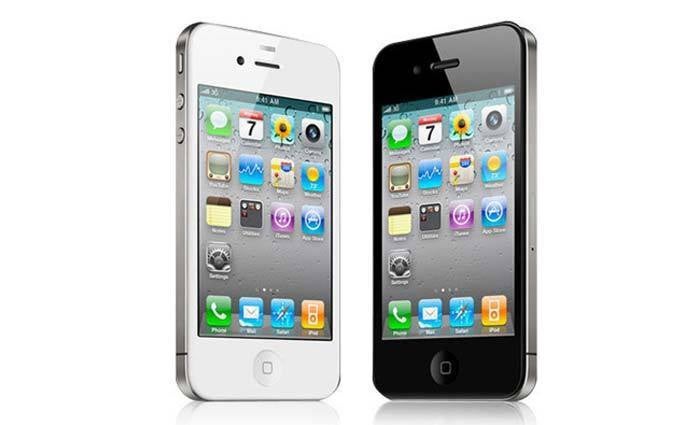 iPhone 4. Credit: Apple
That was still a few years in the future as companies, already wary of adopting a consumer device for business purposes, realized Apple's smartphone offered limited enterprise capabilities. To help counter that, Apple in 2008 released an iOS SDK that let third-party developers create apps for the smartphone. That was followed by the launch of the App Store, where IT shops could access software to remotely manage the iPhone.
As Microsoft Exchange support was rolled into iOS, the platform began adding enterprise-specific features. "It became clear it wasn't going to be this painful process to manage a device that users wanted," Silva said. "I think it's fair to say that in most organizations it was iOS...that got them into MDM and EMM investments."
"They started with a great platform and opened up the right enterprise readiness capabilities to [EMM] vendors like us, and then they also provided enterprises the ability to build their own in-house applications and their own private app stores," Ryknowski added. "We had to scale quickly. That helped fuel a lot of our growth."
Android fights to catch up
While the Android mobile platform (acquired by Google in 2005) didn't take long to follow the iPhone, early Android phone prototypes still sported a physical keyboard like the Blackberry before it. Not until 2008 did the first Android smartphone with a touch interface appear. It was from HTC Corp.
But by then, Apple had taken the beachhead.
And, it wasn't until the beginning of 2011, and the release of Android 3.0 (Honeycomb), that mobile device management was introduced -- and then, it was only available on tablets, Silva said. Later that year, Android 4.0 was introduced on Nexus smartphones with MDM tools.
"Android support definitely lagged," Silva said. "The versions of Android around up until 2011 by all standards couldn't have been supported in the enterprise. Organizations weren't even thinking about it; they were just trying to solve the iOS problem."
At the time, corporate-issued Blackberries still had a double-digit market share of the mobile enterprise and were especially popular in the halls of government in Washington, D.C. The iPhone was considered a step down from a BlackBerry because it didn't support nearly as many enterprise-specific features.
Previous Page 1 2 3 4 5 6 Next Page