How T-Mobile's video streaming works
With 480p resolution, Binge On called DVD quality, but 'not perfect'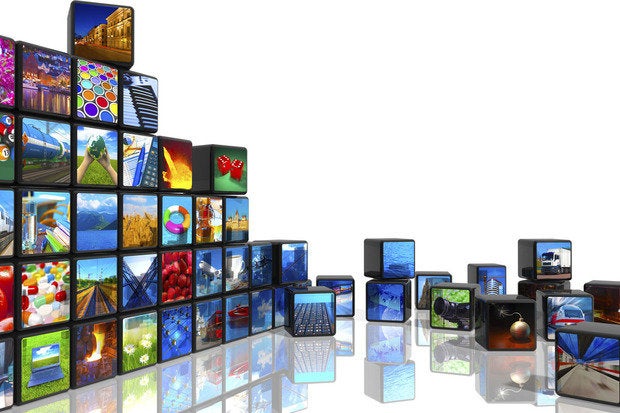 How can T-Mobile afford to offer its Binge On streaming video service at no extra cost to its Simple Choice customers who pay for more than 3GB of LTE data a month?
Won't it be crummy video? Won't it cause congestion on T-Mobile's networks and lead to frustrations for customers?
T-Mobile officials offered a few technical details after Tuesday's announcement to shed light on how it will make video streaming from 24 content providers possible starting Sunday.
What about the quality?
T-Mobile called its streaming service "optimized," although some analysts have preferred to call it "compressed" video that delivers 480p quality to smartphones and tablets. That's far lower resolution than the widely available HD 1080p quality. Some analysts referred to T-Mobile's proprietary technology as a form of "adaptive bitrate optimization coding technology." This is software that can automatically adapt the amount of data sent to appear on a smartphone from larger devices.
CEO John Legere said the quality will be "DVD or better," and said users won't need HD quality on a smartphone or tablet, although they might prefer HD on a larger screen in a living room.
"We've optimized the video stream not to use useless amounts of data," he said at Tuesday's launch event. The problem that T-Mobile tried to solve was to "find a way to stream to give an incredible experience but one that doesn't waste [data]." Binge On uses one-third the data of a normal video stream when it's carried over LTE.
T-Mobile released a side-by-side online comparison (38MB download) of how its optimized Binge On video on a smartphone looks next to HD video on a smartphone. Some differences in video quality are noticeable in the comparison, although Legere argued the differences are acceptable.
"Don't get hung up on its being 480p. It's DVD quality or better and not discernable on a device in hand," Legere said. "If you want to mirror it to a big screen, just turn [Binge On] off [and use paid LTE streaming]. It's not perfect, but try it. It optimizes for what a device needs now."
The secret video streaming software that T-Mobile uses is proprietary, and the company wouldn't disclose development partners.
Officials said that T-Mobile contacted streaming video content partners, including HBO, Hulu and Netflix, and asked them to work with T-Mobile software that would provide video streaming only for smartphone or tablet-size screens. Content providers have traditionally sent video that can be presented on a large screen, which carries the extra, wasted data.
CTO Neville Ray said 480p provides "outstanding quality," and promised that T-Mobile will further optimize the video stream that's being delivered in a multi-year program.