How Microsoft's Surface Book compares to Apple's MacBook: Let's play CPU detective
On the Surface, Microsoft's Surface Book may look like hype, but here's why it's an engineering stunner.
One other question I'm really interested to have answered is whether you can buy the Surface Book without the graphics chip and then later buy the keyboard combo with the GPU and essentially upgrade it.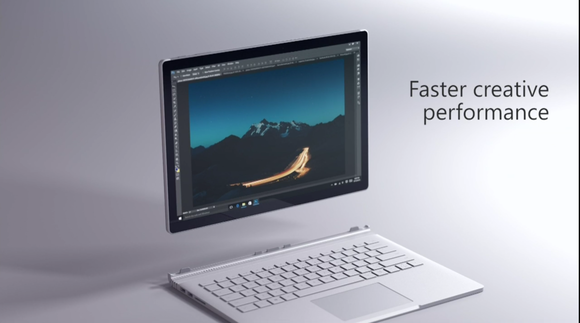 Remarkable: You don't have to reboot when disconnecting the base from the graphics chip.
But let's cut back to the original question: Is the Surface Book twice as fast as the MacBook Pro?
I think it's fair to say that in Premiere Pro, which you can run on both operating systems, Surface Book will probably be much faster. And in other other tasks that can be run on both platforms—say, a Handbrake encode that uses Skylake's 4K hardware circuits—it'll also beat down the MacBook Pro by a healthy margin too. And in games, even with its limited 1GB of graphics memory, it'll also ace the MacBook Pro.
So, yes, based on these types of comparisons, I judge Microsoft's claims to have merit—with the caveat that not every single application will be faster on the Surface Book. But at least Panos Panay's audacious statement has more merit than Apple saying the new iPad is faster than 80 percent of portable PCs.
Previous Page 1 2 3 4