How Microsoft's Surface Book compares to Apple's MacBook: Let's play CPU detective
On the Surface, Microsoft's Surface Book may look like hype, but here's why it's an engineering stunner.
Microsoft clearly had Apple's MacBook and MacBook Pro in its sights when it designed its radical Surface Book. But was it marketing hype or was Microsoft really laying down legitimate smack when it said the Surface Book offers "twice" the performance of a comparable Mac?
It very much depends on the hardware that's inside the Surface Book. There's not much public information on the exact parts inside the Surface Book—but we do know what Microsoft is claiming.
Let's play hardware detective
"By adding the discrete GPU, two extra processors, it fundamentally makes Surface Book two times faster than the MacBook Pro," said Microsoft VP Panos Panay during Tuesday's unveiling.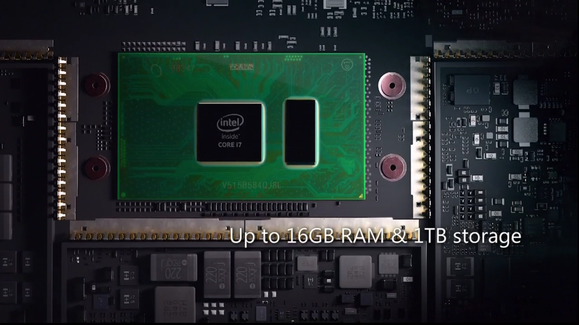 Despite the company saying the Surface Book had "two extra processors" it's likely the device has a dual-core CPU inside.
What Panay meant by the "two extra processors" statement isn't totally clear, but I would interpret that to mean Surface Book has a quad-core chip.
All of Apple's MacBooks are dual-core Broadwell-based CPUs with integrated graphics. Moving up to the MacBook Pro doesn't change much either. The Pro still has a dual-core Broadwell CPU with Intel integrated HD 6100 graphics. Apple also oddly limits these MacBook Pros to Core i5 chips (with slower graphics chips) in it's ready to buy, but does offer the Core i7 as an option with faster integrated graphics.
Even more maddening, the Microsoft store for ordering the Surface Book doesn't provide any clarity on silicon features (it's a very Apple-like move). The spec pages—which should indicate which CPU you're getting—doesn't reveal anything. All you can divine is that you're getting a 6th-gen Intel Skylake CPU in either Core i5 or Core i7 trim.
There are still a few details I can suss out of the Surface Book, though. The lowest-end version will feature a Skylake Core i5 chip with Intel 520 graphics. That means the bottom-end Surface Book is likely going to have one of two CPUs inside: A Core i5-6200U or a Core i5-6300U, as those are the only two chips with that graphics core.
This also tells me that Microsoft's claims of the Surface Book walloping the MacBook Pro likely aren't based on the lowest-end Surface Book unit.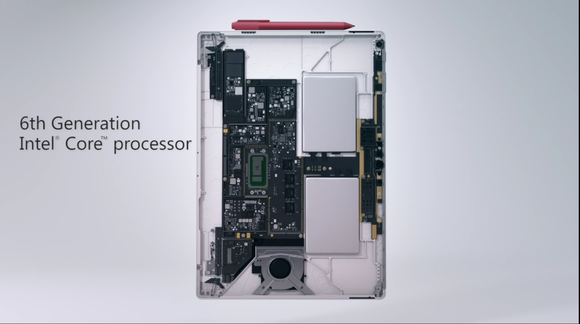 The green rectangle in the center is the Intel Skylake CPU. Up left, there's an M.2 PCIe drive, and just to the right of the Skylake CPU is the DDR3L RAM.