How I use Android: Nova Launcher developer Kevin Barry
The mastermind behind one of Android's most popular customization tools talks about his own home screen setup -- and why big-screened devices aren't for him.
Few apps are as consistently loved and relied upon by Android enthusiasts as Nova Launcher. Widely considered the de facto do-it-all home screen replacement for power users, Nova picked up where Android's original launchers left off (here's lookin' at you, ADW) and quickly became the go-to tool for those seeking total control over their home screen environments.
Perhaps most impressive: The app is the brainchild of one guy — not a huge company or giant team, but just one guy who wanted to make Android better.
That guy is a Chicagoan named Kevin Barry. Barry got started doing indie-level Android development while still working for someone else as a software developer during the day. He eventually started making more money with his early Android efforts than he was making with his "real" job — and thus, TeslaCoil Software was born. (Little known fact: TeslaCoil is named after Barry's cat, Tesla — who was named after a certain Nikola who also bore that name.)
These days, Barry has a bit of assistance — like that of Liam Spradlin, a visual designer who helped give Nova Launcher its recent Material Design makeover — but he's still the driving force behind the app's development.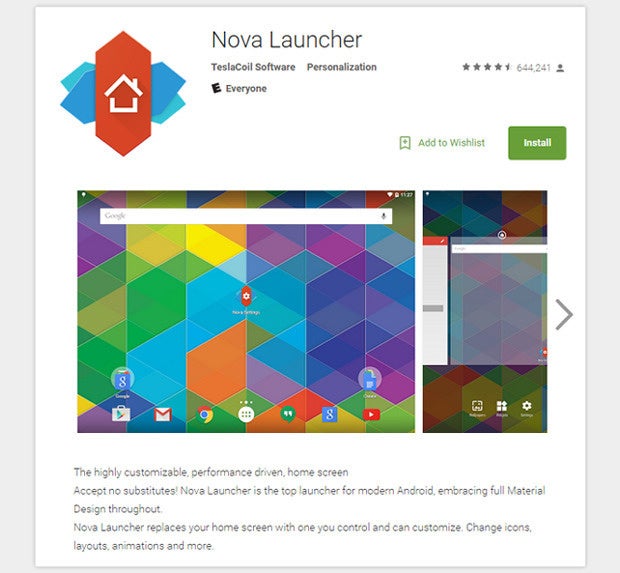 Nova Launcher in the Google Play Store
And by all signs, he's still killin' it. Nova Launcher's $5 "Prime" version is currently #23 on Google's list of the top paid Android apps — which is even more remarkable when you consider that almost every entry ahead of it is a mainstream game, many of them by big-name firms like Electronic Arts, Cartoon Network, and Nickelodeon. Not to mention the fact that the main Nova app is actually free to use; the paid portion is merely an extra-feature-unlocking upgrade.
So how does a person who's influenced the way so many of us use Android use the platform himself? After many years and countless hours of enjoying Barry's work, I thought I'd ask.
In his own words, this is how Kevin Barry uses Android.
The basics
Your current primary phone: I've just switched from the Nexus 6 to the LG G4.
When the Nexus 6 was released, I wasn't sure about the screen size but figured I'd give it a try. Sometimes it was great, like lounging around home. But if I'm trying to text one-handed while walking, it's cumbersome, and it can feel awkwardly large in my pocket.
I haven't made my mind up on the G4 yet. I'm pleased with the size of the phone — still lots of screen space but a much smaller footprint. I'm not a fan of LG's skin, but it's interesting to see what works and what doesn't. They've come a long way since the Optimus G. I thought the buttons on the back of the phone would bother me, but they really don't.