How I learned to stop worrying and embrace the iOS 10 beta on my old iPad
Putting an iOS beta on an older secondary device is smart, but you won't get as many bells and whistles.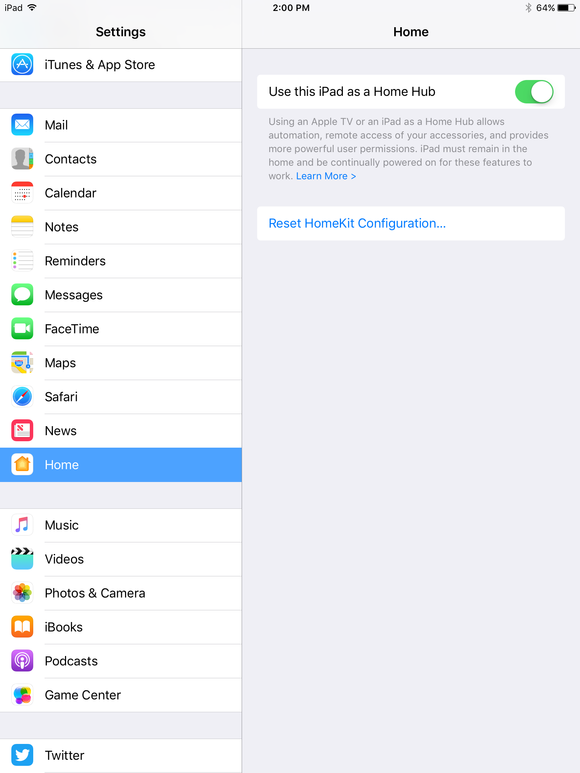 Turn your old iPad into a home hub with iOS 10.
You can also spend a lot of time in the redesigned Music and News apps, which are both optimized for the iPad with giant photos and new navigation bars.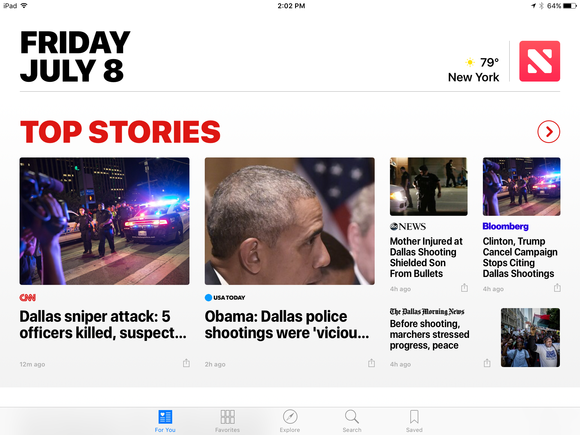 The News and Music apps in iOS 10 work perfectly on my first-gen iPad Air.
The Photos app also has some features worth checking out on an older device, like photo recognition for easier searching and a new Memories tab that creates photo collections by scanning your Camera Roll for photos and videos taken at a similar place and time. And while you can't shoot Live Photos with older devices—that feature is limited to the iPhone 6s, 6s Plus, SE, and the iPad Pro—you can edit them in iOS 10. In iOS 9, editing a Live Photo turned it into a static image. On an iPad Air running the iOS 10 public beta, I was able to crop a Live Photo that Macworld Executive Editor Susie Ochs sent me, and it remained a Live Photo after the crop.
The effects of running a beta on an old iPad
I haven't had any major issues using the iOS 10 public beta on the first-gen iPad Air. The beta hasn't crashed my device, or even slowed it down. There's no unusual battery drain, either.
My iPad is just as functional as it ever was, but now it has some new features that I plan to experiment with on my iPhone—as soon as I work up the nerve to install the beta on that.