How Google's Project Tango will change your life
Tango-based phones and tablets start emerging this week; here's why Tango will turn your smartphone into a genius phone.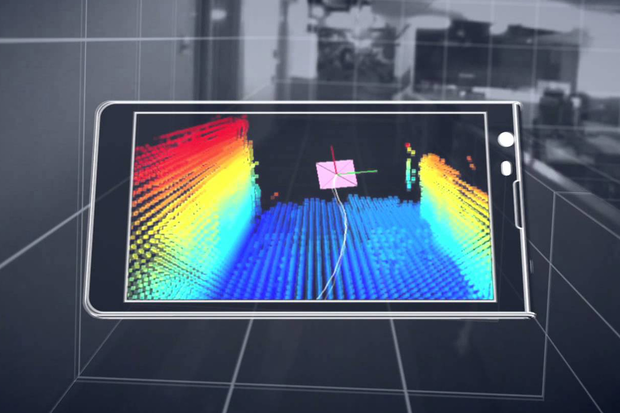 Credit: Google Developers
Project Tango is a Google platform for giving phones and tablets a sense of space.
Right now, your phone can't do this. By this time next year, it probably will.
I love moments like these -- a fundamental technology is poised to change what people do every day and how they do it, yet the general public remains ignorant of what's coming.
That ignorance is about to be shattered. CES will usher in a new awareness about Project Tango. I'll detail below what's going to happen this week. But first, let's understand Tango.
Where Tango comes from
Led by former Microsoft Kinect team member Johnny Lee, the Tango project has been years in the making. In fact, the history of the project is a textbook case for how to transition an idea from concept to the consumer mainstream.
Tango is actually part of Google's Advanced Technology and Projects (ATAP) group, which is an R&D outfit Google bought as part of the Motorola buy (and didn't include as part of the Motorola sale to Lenovo).
ATAP is headed by former DARPA chief Regina Dugan, a woman with deep experience bringing far-flung ideas into everyday use. The group is working on futuristic projects like low-cost smart fabrics (Project Jacquard), automatic, non-password authentication (Project Abacus), the modular smartphone (Project Ara) and many others.
Google led the Tango effort by creating prototype devices starting two years ago: the Peanut phone and the Yellowstone tablet. They were created long before Moore's Law drove down prices to a level that could enable actual products -- each device as originally envisioned would have cost thousands of dollars, even if they had been massed produced. But both devices were meant for demos and developers.
Last summer, chip giants Qualcomm and Intel announced Project Tango reference devices for developers to code on using their respective chipsets. And now consumer smartphone and tablet companies are actively working on Tango products.
Tango technology and what it does
Tango works by combining inputs from a range of sensors and processing them into usable information very, very fast. These sensors include a radar-like infrared emitter and infrared camera, which picks up the reflected light. A wide-angle camera adds visual cues about location to the mix. The Tango system also relies on highly accurate accelerometers, gyroscopes and barometers.
Google offers three APIs -- one for game developers, another for using Java to integrate Tango into apps, and another for apps that have their own visualization engine.
Google has already done all the hard work of enabling the Tango platform to work as it does. Developers and hardware makers need only support it. And they are.