How Apple is grooming the iPad to take over the Mac
The iPad Pro shows a maturation of the iPad lineup, moving it in a much more Mac-like direction.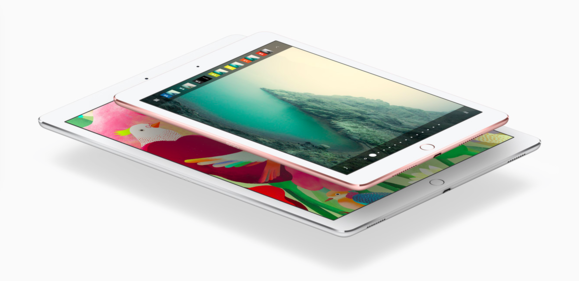 One Pro, two sizes—but Apple's keeping the 9.7-inch iPad Air 2 in the lineup as well, at least for now. Credit: Apple
But now there's a smaller Pro, and for the first time there are two distinct models of the same iPad to choose from. If the iPad Air 2 isn't left to languish and die, the iPad line begins to look very much like the MacBook one, with numerous options in the middle to fit various needs. Where the 7.9- and 12.9-inch models will likely continue to bookend the iPad line and appeal to specific niches of buyers, the 9.7-inch iPad Pro is the breakout star, with models differentiated by performance and expansion rather than size.
Expansion pack
When pitting the new iPad Pro against the iPad Air 2 (which is still on display at the Apple Store), there is a noticeable speed difference, not unlike the one you'll encounter when switching from a MacBook Air to a MacBook Pro. Applications open faster, Split View is snappier, and the overall performance enhancement improves the whole experience.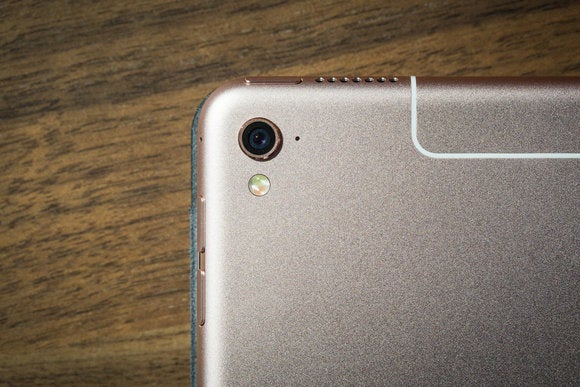 Even without accessories, the iPad lets you do more. You would never shoot video with your Mac, for example, but the 9.7-inch iPad Pro can shoot in 4K, and then edit the video too. Credit: Adam Patrick Murray
But the beauty and the power of the PC has always been its expansion capabilities. As far back as the Macintosh 128K, Apple has cultivated a close-knit community of peripheral device makers, but the iPad's add-ons have mostly been limited to cases and covers. Much like the MacBook Pro offers ports that the Air and the MacBook don't, the Smart Connector and Apple Pencil are the main step-up features for professional Multi-Touchers, the first tablet accessories built to truly expand the capabilities of the iPad. The Smart Connector changes that by opening up the iPad to a world of expansion, and hopefully it won't be long before hubs, docks and hard drives are available, further blurring the division between it and the Mac.
Closing the gap
With the iPad Pro, Apple finally has a post-PC device that can actually replace a PC. iOS still pales in comparison to OS X, but with the latest multitasking capabilities, that performance gulf is becoming less of an issue. And I think iOS 10 will only continue the shift away from the iPhone.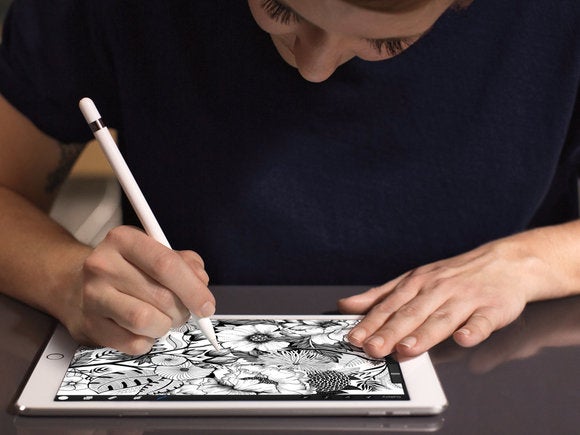 The Pencil is a natural for artists, but also anyone who just thinks better using pencil and paper. Credit: Apple