Honor 5X review: A great example of how to cut cost without cutting corners
Huawei's Millennial phone packs all the essentials: long battery life, capable camera, premium body, and lots of slots!
EMUI does have some redeeming qualities for new Android users, though. It's not on Marshmallow yet, so you won't have access to features like fine control over app permissions, but you can select which applications can run in the background when the screen is off. EMUI will also tell you if an application is running rampant with your data, which is good to know if you're not typically hanging out on Wi-Fi. Also, it's not packed with bloatware, and I was pleased to see that scary applications like like Clean Master don't come bundled with it.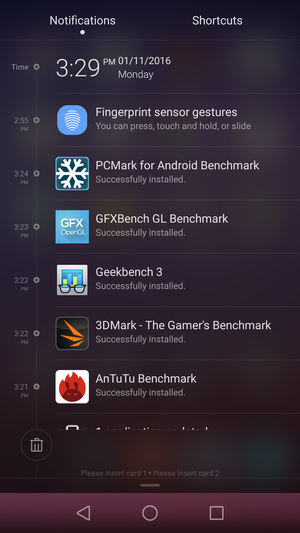 The Notifications shade isn't so bad, either, but I do wish that it wasn't so cluttered where there's a bunch nofitications to clear.
To recap: I don't think the Honor 5X is held down by its Android interface, but you might be inspired to do some customization before using the phone as your daily driver. And that's the beauty of being an Android user: if you don't like what you see, you can always try something else on for size.
Should you buy it?

What do you think, Millennials? Is this your next phone? Credit: Florence Ion
I can see what Huawei's attempting here. The Honor brand is meant as a starter pack of sorts for the new generation of the technology-minded. If you aren't already hooked on Apple or some other Android-focused brand, Huawei's hoping to reel you in with the price. Then, when you're ready to upgrade to better hardware, Huawei hopes you'll choose one of its feature-packed marquee devices as your daily driver—assuming, of course, that Huawei manages to strike it gold in the U.S. market by then. I'm not so sure that strategy is going to work without the support of carrier marketing, though I do like the idea of a $199 unlocked device that I can buy as a burner phone, or as a starter device for a younger smartphone user. The only drawback is that it doesn't work on all major carriers, so you can only really consider the 5X if you're already on AT&T or T-Mobile.
The Honor 5X may not be a high-end, expensive device, but for what it does offer it's a huge steal. The real kicker will be whether Huawei can get its marketing chops behind it and convince everyone else in America that it's worth choosing over an older, refurbished Samsung or LG device.
Previous Page 1 2 3 4