Got an iPhone 7 or iPhone 7 Plus? Do these 10 things first
After you inhale that new-iPhone smell, follow this setup guide to be up and running faster than you can say A10 Fusion.
You can add new widgets by scrolling to the bottom of the Today screen and tapping the Edit button. There you can reorder the widgets you have, remove them from the list, or add new ones to the list by tapping the plus button next to their names. But there's an even more fun way new to iOS 10: 3D Touch. From any of your home screens, just hard-press an app's icon to see if it has a widget. You'll get a little peek at what it offers, with a plus button at the upper-right to tap if you want it permanently added to the Today widgets screen.
10. Figure out your headphone situation
Your iPhone 7 comes with a Lightning-to-3.5mm adapter that lets you plug in any standard headphones you already own, as well as a set of EarPods with a Lightning plug instead of a 3.5mm plug. You can also pair a set of Bluetooth headphones, but that requires opening Settings > Bluetooth.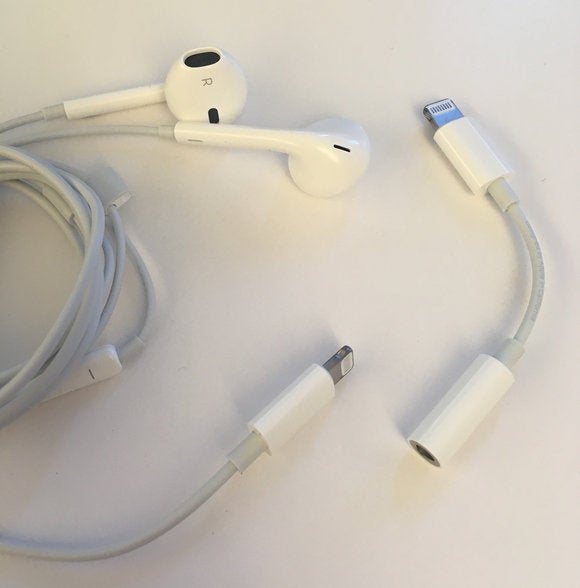 As the Ghostbusters once said, "Two in the box, ready to go."
The AirPods ship in late October, so I don't have a pair yet, but I liked them a lot in my short testing time after the Apple event. Until I get my own, I'll be using the Lightning EarPods, so I can better compare the experience later. (I admit it: I haven't worn EarPods faithfully in years.) They do work with older iPhones too, but if you plug in both Lightning headphones and 3.5mm analog headphones, the audio always defaults to analog. If you yank the analog headphones, the audio goes back to the Lightning pair. Of course there's no real reason to use Lightning EarPods with an iPhone that has a headphone jack. But you could.
11. Call your mom
Or someone else you love. I'm sure they'd be glad to hear from you.
What did I leave out? What's the first thing you're always itching to do with a pretty new iPhone? Let us know, and have fun with your new phone.
Previous Page 1 2 3 4 5