Got an iPhone 7 or iPhone 7 Plus? Do these 10 things first
After you inhale that new-iPhone smell, follow this setup guide to be up and running faster than you can say A10 Fusion.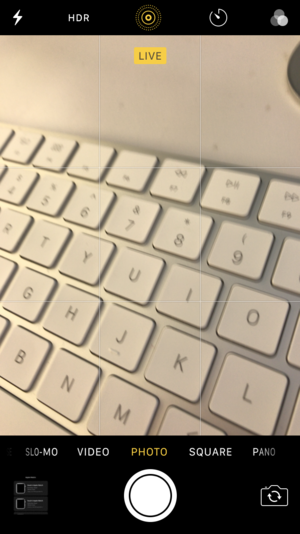 Tap the little firework-looking thing in the top toolbar to toggle Live Photos on and off. On is more fun, Off saves storage.
8. Edit a Live Photo
Apple introduced Live Photos with the iPhone 6s and 6s Plus, and the 4-inch iPhone SE supports them too. If your last iPhone didn't have this feature, you should definitely check it out. In the Camera app, turn on Live Photos by tapping the little icon that looks like a firework, in the middle of the top toolbar when you're in regular Photo mode. It'll glow yellow when it's enabled. Then when you take a photo, the iPhone will capture 1.5 seconds of video before and after it, so hold the phone steady for best results.
To see your Live Photos in action, you'll find them among your regular photos in the Photos app. When you swipe through your pics, the Live Photo animation will show for a split second, and then stop. To see the whole thing, 3D Touch on the Photo by pressing firmly and holding on the pic.
In iOS 9, you couldn't edit Live Photos. If you tried to edit one, you'd see a warning that proceding with an edit would change the Live Photo to a static image that you could then crop, recolor, or whatever. But in iOS 10, Apple added the ability to edit Live Photos directly. You can crop them, add a filter, adjust colors and lighting, or even use the magic-wand auto-adjuster at the top-right. So far there's still no way to trim a little bit off the front or back of a Live Photo's video, nor to select the exact video frame you want as the still image.
Several apps now support Live Photos too—Google Photos can keep them backed up, Facebook lets you post them, and Motion Stills can turn them into GIFs.
9. Add widgets to the Today view
iOS 10 got rid of the slide-to-unlock feature, because now you can swipe right on the lock screen to see your Today widgets, or swipe left to quickly open the Camera app. (Swiping up still shows your Control Center, which is now split into two panes—three if you have HomeKit—and swiping down opens Notification Center.) Once your phone is unlocked, those Today widgets are never more than a couple of swipes away. From the home screen, you can swipe right, and if you're in an app, just pull down the Notification Center, which has the Today widgets in a second pane.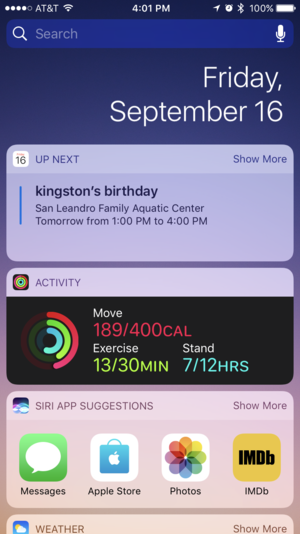 The widgets can be very handy for getting quick info without having to open apps. (Happy birthday, Kingston!)
Previous Page 1 2 3 4 5 Next Page