Got an iPhone 6s or 6s Plus? Do these 10 things first
Your new iPhone is is finally here. Here are some essential steps to take first so you can get the most out of your new device.
The wait is finally over: Your iPhone 6s or 6s Plus is in your clutches. Woohoo! Sure, you're probably eager to download some cool games or test out that new 3D Touch interface, but before you go crazy, there are a few housekeeping details you should tend to first.
1. Back up your old phone
Backups are never fun, but they're essential to avert disaster down the road—plus, you'll need a recent backup if you want your new iPhone to behave like, well, a better version of your old iPhone. While you can back up your iPhone via iCloud or iTunes, we prefer the iTunes method since it's a little faster. Tether your iPhone to your Mac with the appropriate USB cable and launch iTunes, then select your iPhone, and under Backups, choose This Computer.

Checking Encrypt local backup is a good idea, not just for privacy reasons, but also because that way your account passwords are stored and you won't have to enter them all again. Click the button to Back up now.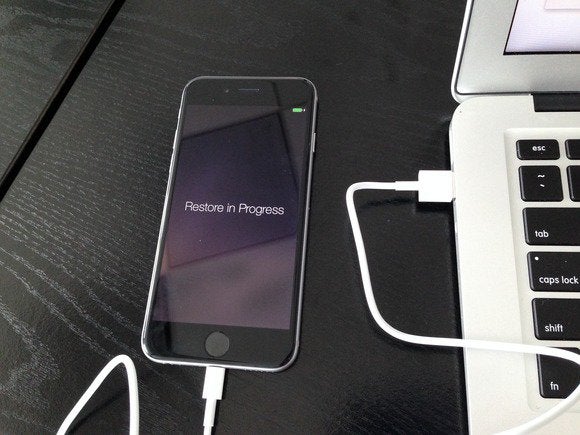 2. Restore your new iPhone from that backup
Keep that Lightning cable out and plug in your new iPhone 6s, then tell your phone you want to restore from an iTunes backup. Once your iPhone is up and running and everything's how you like, then you can switch back to iCloud backups if you prefer, in Settings > iCloud > Backup. But it never hurts to run a backup on your own Mac every now and then. (And if you're coming from an Android phone, there's a new Move from iOS Android app that can assist you.)

Also, creating an encrypted backup will also ensure any Health app data is carried over to your new phone. It won't get saved in unencrypted backups.
3. Finish the setup
There are a few remaining steps to finish up the setup process. You'll enter your iCloud account password, enter a second security code if you're using two-factor authentication on said iCloud account, agree to the iCloud terms and conditions, and set up how people can reach you over iMessage and Face Time. With the exception of a couple of other matters, you're on your way.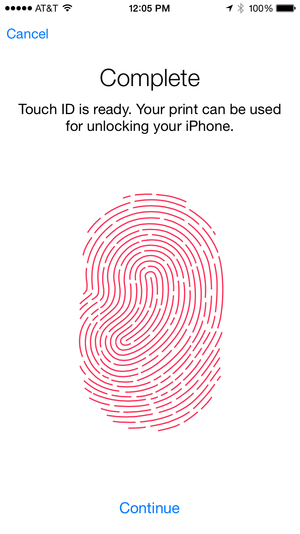 4. Set up your Touch ID
Yes, you should use Touch ID for maximum security. Apple promises that its fingerprint reader is even more accurate and quicker with the iPhone 6s, so take the few moments to repeatedly press a finger on the Home button to register it. If you trust another human to enter your phone, you can add their finger (or more of your own digits) by going to Settings > Passcode.