Google's top trending topics of 2015 include the hottest gadgets in tech
Globally, the biggest search spikes were for breaking news and entertainment. But nerds like us searched for gadgets, gadgets, and more gadgets.

Credit: Florence Ion
If the eyes are the windows to the soul, the things we search Google for day in and day out might be the windows to our brains—or at least what most captured our minds, as a global society, during the past year.
Google on Wednesday released its lists of the biggest trending topics of 2015, namely the ones that got the biggest spike this year versus 2014. The lists are presented interactively, letting you refine the search by country, drill down by topic, and even flash back to earlier years to see how our online obsessions have changed over time.
Globally, the top 10 biggest trending topics include a mix of entertainment and breaking news, sometimes both, as in the case of the No. 1 search, "Lamar Odom." The retired NBA star and estranged husband of Khloe Kardashian fell into a coma in October of this year, which means searches for him must have spiked a lot to take the crown for all of 2015. The top 10 is rounded out by Charlie Hebdo, Agar.io (a hit browser game that was ported to iOS and Android), Jurassic World, Paris, Furious 7, Fallout 4, Ronda Rousey, Caitlyn Jenner, and American Sniper.
More interesting to nerds like us is probably the list of consumer tech trending topics, a distilled look at the hardware we were most fascinated by in 2015. That includes:
10. Surface Pro 4
PCWorld's Mark Hachman loves his Surface Pro 4, explaining in his review, "The combination of an Intel Skylake chip, a new Type Cover keyboard, and faster SSD speed help push the Surface Pro 4 into a higher echelon of performance." The only tablets that made this list are aimed at people who want to get serious work done, an interesting trend in itself.
9. Nexus 6P
For the pure Android experience, you can't beat a Nexus phone, and the Huawei-made Nexus 6P turned plenty of heads this year. In her review, Greenbot's Florence Ion called it not just "the best Nexus ever" but "the best premium Android phone on the market."
8. HTC One M9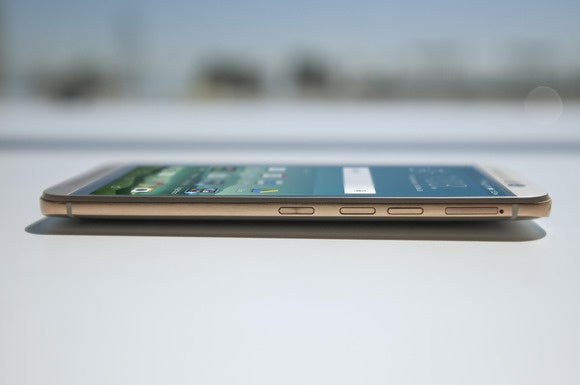 Greenbot's Florence Ion had mixed feelings about the latest flagship phone from HTC, calling it "a disappointingly good phone," for not iterating enough compared to last year. Kind of makes you want to Google it to find out more, doesn't it?