Google Sheets gets new commenting feature, Play Music and Google app pick up other key updates
An update to Google Play Music also hints that the new family sharing feature may be launching very soon.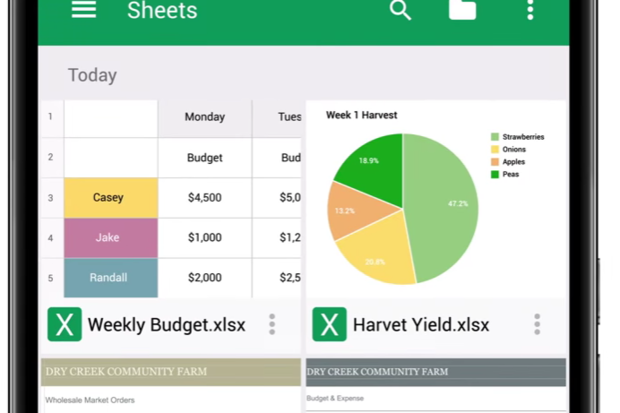 Google pushed out a batch of improvements and new features to several of its Android apps this week. Sheets, Play Music, Play Books, and the beta version of the Google app are ready with a new commenting feature, bug fixes, and a Google Now card for Android Wear.
Why this matters: Google typically updates many of its core apps weekly to give you new features and fix bugs. Sometimes they come in waves, as they did this week with a long list of items to unpack.
Google Sheets
The new key feature here is the ability to add or respond to comments from the Android app. You won't need to jump over to your desktop next time you need to voice your opinion or answer a question inside of a shared sheet.

You're able to add in comments directly to a Google Sheet on Android. Credit: Google+
Also, Sheets is now a bit smarter with charts. You'll be prompted with recommended chart types to help speed the creation process along. Additionally, the update includes 400 new fonts that Google recently added to the desktop version. Look for the update to roll out through the Play Store.
Google Play Music
With version 6.1 of Google Play Music, you'll find a new "Auto-offline" button in the app's Settings. This likely gives the app permission to cache music for certain playlists or albums depending on your listening habits. It's worth checking out next time you want to stream music in the car and would like to avoid a pause in your listening should you go through a region with a bad cell signal. Plus, it's a huge data-saver.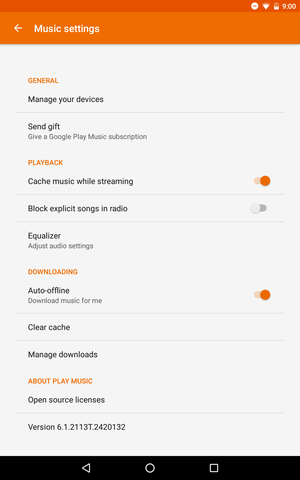 Play Music will now automate the tasks of saving music offline.
A deeper look at the APK indicates that more is in the works, however. There are code strings that refer to the forthcoming family plan, which will give you access for up to six accounts for $14.99 per month. Also, there's a hint of speaker support for Android Wear, which could enable you to listen to music from a watch's speakers or through a paired set of Bluetooth headphones. This update is coming in Google Play and is on APK Mirror.
Google app beta
If you're using the beta version of the standard Google app, a few more goodies might show up for you with update 5.6.
You should start seeing a Google Now card on your Android Wear watch, which offers some of the same contextual information that already appears on your phone.