Google is asking about your interests to better populate Google Now
Some Android users have a better mechanism to tell Google their favorite bands, sports teams, movies, people, and more.
Google Now is always a work in progress. The latest new feature showing up for some users is a new interface for picking your favorite sports teams, TV shows, musicians, and other topics.
Screenshots shared to Android Police illustrate what the concept looks like.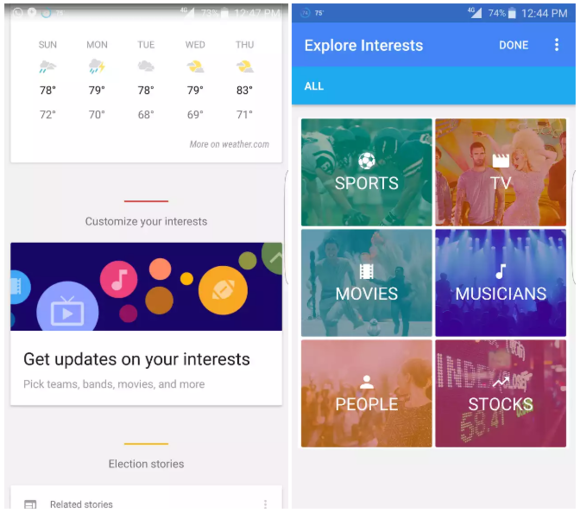 Google Now may present a more colorful interface for selecting what you're interested in seeing. Credit: Android Police
Once you select one of the main categories, then you can go through and pick individual TV shows, people, stocks, or other specifics.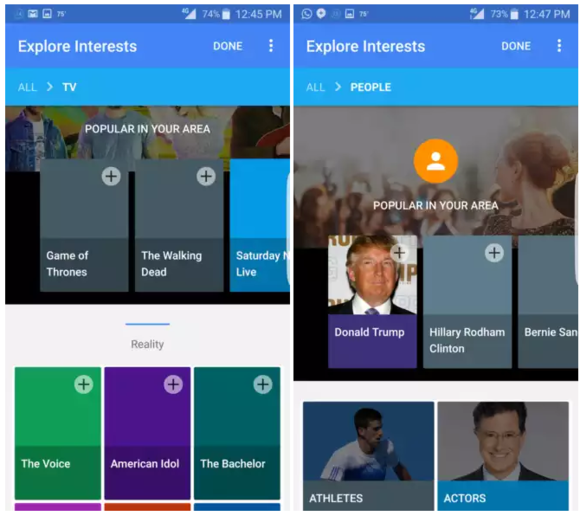 Pick out people who are in the news or favorite programs to get updates about. Credit: Android Police
I've yet to see this appear on any of my Android devices, but such rollouts often take time. The goal is to better serve you with customized news and updates in your Google Now feed. While Google will usually pick up on concepts that you search for a lot, it'll be helpful to customize this more directly.
The impact on you: You may not see this feature yet, as this is clearly some type of server-side switch on Google's part. So keep an eye out for it, as this looks like a good way to tell Google more specifically what types of news updates you want to see in your Now stream.