Google Allo leaks reveal incognito chats, messaging search, and weird stickers
With Allo's video chat sibling Duo already in the wild, we're expecting to see Google's rethink of messaging launch very soon.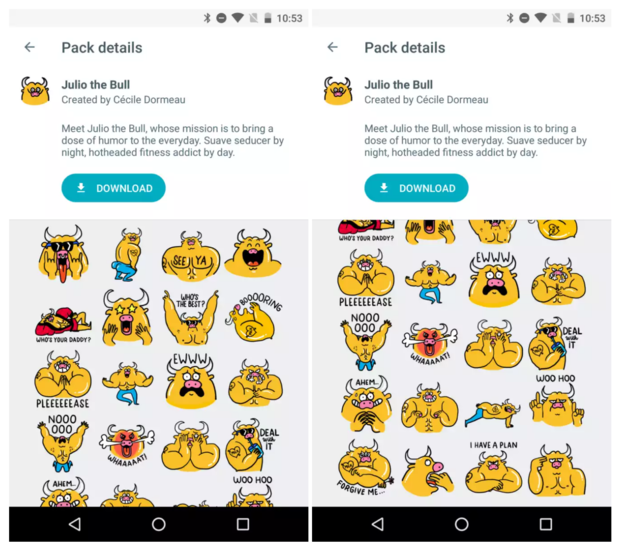 Julio the Bull is one of many sticker packs to be available in Allo.
If you're not the type that wants to get too zany with your chats you can safely ignore this section, but you have to give some credit to whomever came up with Julio the Bull.
Say it with a GIF
You can easily share GIFs and annotate on images that you share through Allo. It should be smoother than MMS, which sometimes can get slow depending on your cell signal.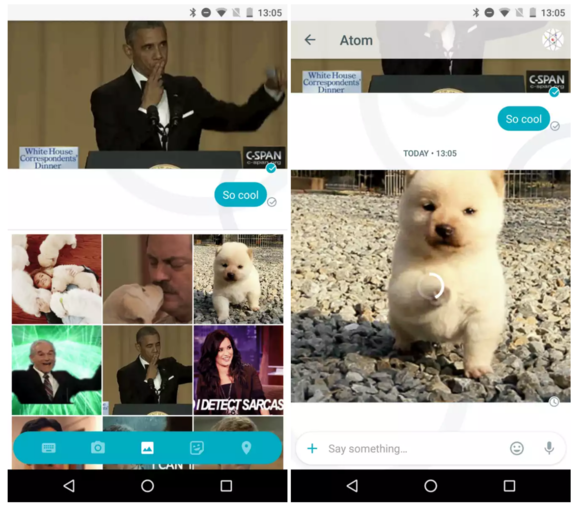 Sometimes words won't do, so you can share your thoughts with an image or GIF.
The report says media compression is put to use for images and videos, but the image quality has still been pretty solid throughout testing.
Speak and say
There's voice messaging, and according to the leaks the interface is rather similar to how this works in WhatsApp and even iMessage.
The voice messaging feature will look very familiar for those who have tried this out with WhatsApp.
You'll be able to tap and hold the microphone, with the blue bubble indicating that you're recording. Lifting your finger finishes and sends the message.
The exhaustive leaks tell us the app is just about ready to go, so don't be surprised if it drops very soon.