Get to know Messages in iOS 10, Apple's overloaded attack on Snapchat
Emoji, visual effects, and third-party integrations make Messages more than a texting app.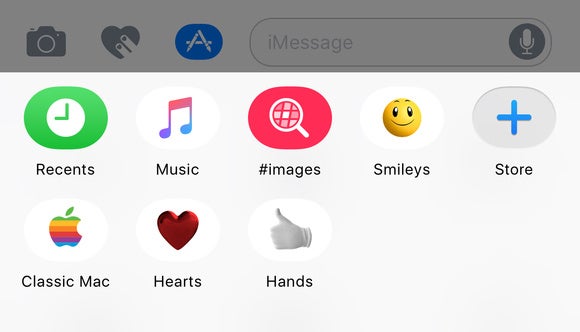 Recents displays your recently-sent messages, whether it's a Digital Touch creation or a handwritten message. Music lets you share your most recently played song from Apple Music that will play in-line (more on that in the next section). Images lets you search the web for photos, videos, and GIFs. The image search results are powered by Bing, and they seemed pretty comparable to the GIF searches in Google's Gboard iOS keyboard.
When introducing iMessage apps at WWDC, Apple showed off integrations from DoorDash to create a group food order and Disney to send Donald Duck stickers. But in the public beta, the launch integrations are underwhelming. You can tap on the Store to get four more integrations–Smileys, Classic Mac, Hearts, and Hands–but these are all apps for even more stickers. There is no Venmo app, no Dropbox app, and no bots...yet. But that is the promise of iMessage as a platform.
There's an option to automatically add iMessage integrations from iOS apps you install, which could come in handy as more third-party services create messaging extensions in the future. We can also see iMessage apps replacing some third-party keyboards for iOS, especially keyboards whose sole function is sending GIFs or special emoji, like Kimoji.
Media and visual links
Lastly, Messages in iOS 10 has redesigned the way you attach media, whether it's a photo in your camera roll or a video you've recorded in-app on the spot. Tap on the camera icon and the keyboard becomes a media hub with a viewfinder for taking photos or video right there and then. You can continue browsing your camera roll by swiping left, or launch the Camera app or Photo Library by swiping right.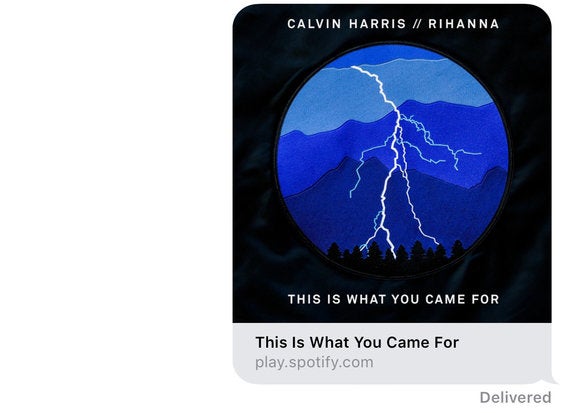 Also, when you send a URL to an article on the Web, Messages automatically turns it into a preview with a headline and image pulled from the link. Similarly, you can send a link to YouTube or Vimeo and have the recipients watch the video in-line. You can also play tracks from Apple Music without leaving Messages. There's actually an iMessage app for sharing songs from Apple Music (see section above). In fact, every URL we sent showed up as a visual link, even Spotify tracks, although much to no one's surprise, you're not able to play those in-line.
Previous Page 1 2 3