From bad to worse: The sad reality about Windows Phones
Windows 10 Mobile is still under active development, but nobody's buying—and Microsoft seems to be okay with that.
Everybody loves smartphones, but almost nobody loves Windows smartphones.
A majority (78 percent) of all mobile phones sold worldwide between January and March were smartphones, and smartphones sales grew by 4 percent compared to the same time period the year previous, according to a recent report by market research firm Gartner. Yet with all that smartphone activity, Windows phone sales fell even further. Actually, the word "fell" is being generous. The truth is they crashed.
Hard.
Windows mobile device market share fell below the one percent mark worldwide to 0.7 percent during the first quarter of 2016, according to Gartner. Just one year ago, Windows device sales were anemic at 2.5 percent, but that's still many times better compared to where they are now.
Just as we saw after Microsoft's financial results in January, Gartner's report will support the endless parade of articles (like this one) proclaiming Windows phones dead—or at least more dead than it was before.
But judging by Microsoft's actions, not much is being done to right the ship.
Nobody's making Windows phones
In its recent report, Gartner estimates there were 2.4 million Windows phones sold between January and March. Microsoft reported in April that it sold 2.3 million phones during the same time period. If Gartner is right, that means about 96 percent of Windows device sales came from Microsoft.
That's a problem since Microsoft recently hinted that it will not make any more Lumia devices. The long-rumored Surface phone is also looking like a no-show for 2016. In March, Microsoft's Windows chief said mobile was not the company's focus for the remainder of year.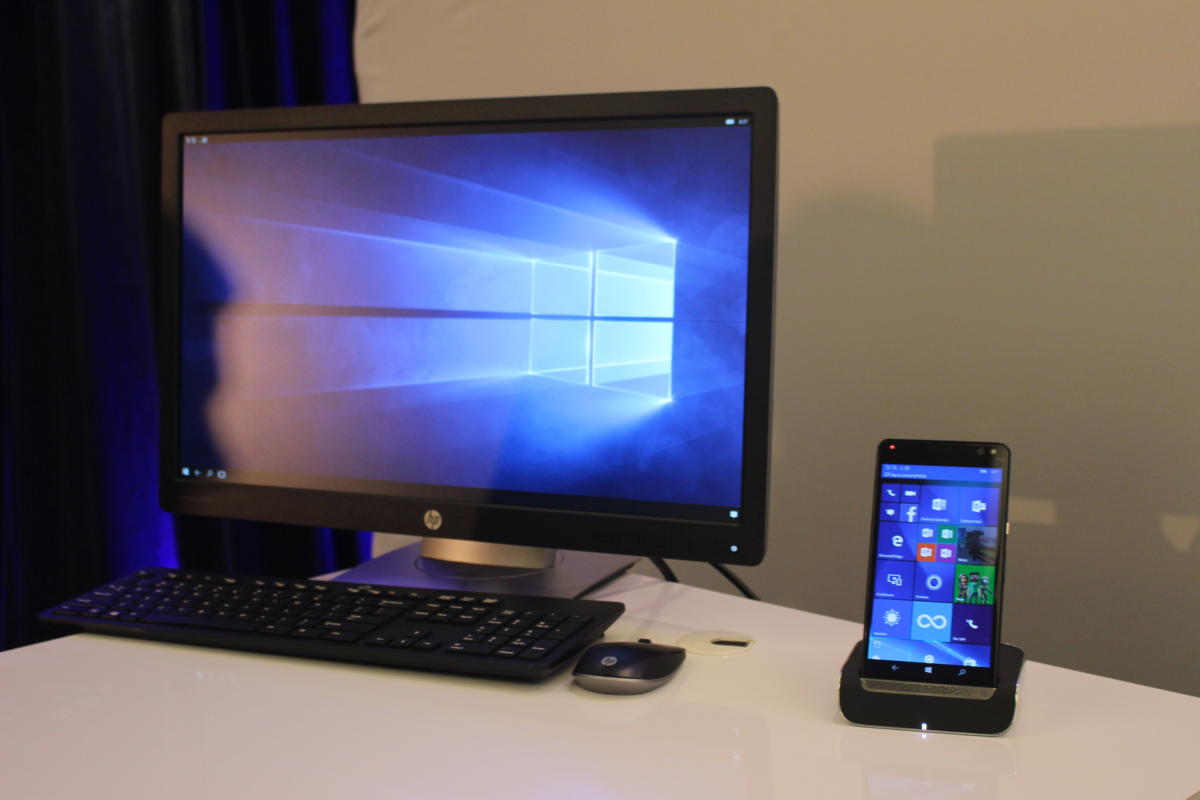 Melissa Riofrio Continuum lets a phone mirror its display on a monitor. Both the Desk Dock (shown) and the Mobile Extender have additional ports for connectivity.
That leaves third parties to create devices. Short of experiments with Continuum, like HP's Elite x3, there's almost no incentive for phone makers to tinker with Windows 10 Mobile. Carriers are unlikely to market a new Windows device in any significant way, and it's an open question whether enterprises truly want a fleet of Continuum-enabled phones in the wild.
Without Microsoft, Windows 10 Mobile hardware development will most likely be all but non-existent.
Apps
Then there's the app question. Microsoft's only hope for a bigger selection of Windows 10 Mobile apps is if more developers work on universal Windows platform (UWP) apps. The idea is that a UWP app can support PCs, tablets, the Xbox One, and phones alike with some effort on the developer's part.