Five reasons to hold on to your Galaxy Note 4 (and one reason to upgrade)
Before you make a rather expensive move to Samsung's latest stylus master, make sure you've thought through whether it's worth the jump.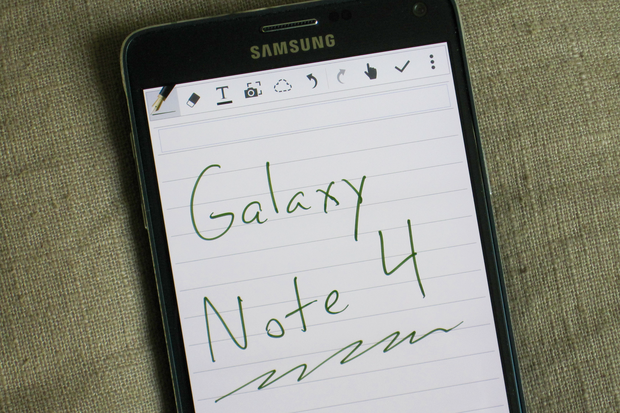 Credit: Derek Walter
There's no doubt the Galaxy Note 5 is a looker. With its sleek glass-and-metal build, gorgeous screen, and top-of-the-line camera it's sure tempting to make it your next phone.
But boy, is it expensive. That's more important nowadays, as getting a flagship phone for $199 thanks to carrier subsidies is largely a thing of the past (AT&T remains the sole holdout, but you'll pay a lot more per month for a subsidy plan).
If you have a Galaxy Note 4, you're plagued with the ultimate first-world problem: whether or not to upgrade to the newest model. While the siren call of the latest-and-greatest is strong, there are a few reasons you may want to hold on to your current Note.
A removable back and SD card slot are super handy
Two of the features that many loved about Samsung phones was the removable battery and expansion storage via an SD card slot.
Just like with the S6 and S6 Edge, those are no longer found with the Galaxy Note 5 (same with the S6 Edge+).
Personally, the loss of the removable battery and microSD slot doesn't bother me. I would rather use a portable charger than keep track of a battery or fiddle with storage settings by moving content to an SD card. Also, Samsung's newest Note supports rapid charging, so you can get your device up to speed quickly if you get a Samsung or third-party Fast Charge pad.
But a lot of Android fans feel differently, and for them this is a dealbreaker. So you probably want to hold on to your Note as long as you can until it's ready to give up the ghost.
The price may drop
Samsung has been on a tear this year with new phones. It seems like just a few months ago that the excellent Galaxy S6 and Galaxy S6 Edge went on sale. To get jump on the iPhone, Samsung pushed out the Note 5 and Galaxy S6 Edge+.
With so many new phones, there's bound to be some give with the price. A few deals have already popped up, such as an unlocked Galaxy S6 for $470. It's hard to believe there is a strong enough market to sustain four flagship phones priced at $700 or more.
Once the next iPhone comes out, Samsung may be under pressure to move some more units. Expect either a price cut or some more discount offers from third-party retailers.
The Note 4's screen is (almost) as good
If you're going to be "stuck" with your current phone, it may as well have the second-best display on the market.