Five questions about taking Google's new phones to work
How will the Pixel and Pixel XL work with enterprise IT tools?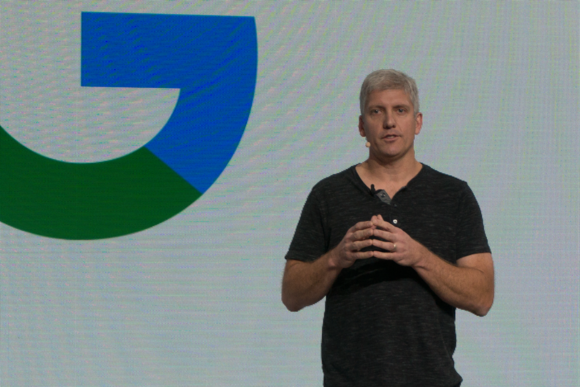 Google unveiled a massive strategic shift on Tuesday, announcing that it is officially getting into the business of designing and releasing its own smartphones. The Pixel and Pixel XL, announced at a special event in San Francisco, are the company's first forays into that market after working with outside manufacturers for several years to produce its Nexus line of devices.
The phones are snazzy gizmos packed with some of the latest features that Google could come up with, like a new intelligent assistant and a high-quality camera. It feels like one of the best Android smartphones on the market and could be a serious contender to take on Apple's iPhone, especially for people looking to purchase a flagship smartphone.
Google's launch answered a lot of questions that were floating around after details had leaked over several weeks. But so far the company has been quiet about how the new devices and features will work in enterprises. Here are the five key questions about Pixel phones for business:
How does the Google Assistant interact with device management software?
One of the biggest selling points of the Pixel is the new Google Assistant built into the device. It's designed to provide people with a personalized search experience, based on the power of Google's knowledge graph and integrations with partners. The assistant can help users do things like book dinner reservations, summon a car and, of course, search the web.
Google has a deep bench of partner integrations designed to bring features and information from different services into the Google Assistant. In some cases they don't even require users to have the corresponding applications installed.
But how does that work in an environment where IT has strong opinions about which services should be used for business purposes and data? Google isn't saying yet.
A help page for Google Now, the precursor to the Assistant, says it is disabled by default when used with a paid Google Cloud account. IT administrators can reinstate access to Google Now, but it's not clear how much control they will have over what features and integrations users can access.
Will enterprises be able to build private extensions for the Assistant?
If enterprises can embrace the assistant, the next question is whether they'll be able to build private integrations that work only with phones inside their organization. Giving employees phones that can provide them with enterprise data along with consumer features could be very powerful.
Google already does some of that with its Springboard app for paid users of G Suite, which is designed to help surface important files and facts from an organization's stored files. By integrating Springboard with the Assistant, Google could provide interesting business functionality.