Five moves Microsoft must make to advance in mobile
Microsoft's years of missed mobile opportunities have taken a toll, but it's not too late for a comeback.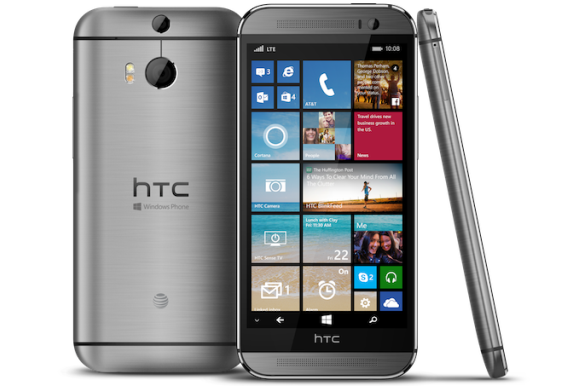 At one time, people considered Microsoft a true contender in the mobile space. Just four years ago, some analysts predicted that Windows Phone would leapfrog BlackBerry and iOS to claim the number two spot behind Android. Some researchers expected Microsoft's market share to hit 20 percent, while others even predicted the company would edge past Android.
But we all know how that turned out.
Now, the company must execute a comeback. Microsoft has reinvigorated interest in Windows with the upcoming Windows 10, and revealed innovative surprises like HoloLens, a nod to its vision of the future. By many accounts, today's Microsoft feels fresher and newer than the Microsoft of old.
But Microsoft's mobile business languishes and still lacks any hint of a wow-factor that consumers and enterprise users have grown to expect from mobile leaders. Windows Phone owns but a sliver of the mobile OS market and Microsoft's app ecosystem fails to woo developers and users.
"When people say, 'My life is on my smartphone,' they're not lying. Considering the power the smartphone has on people, it's important for Microsoft to play there," said Ramon Llamas, analyst at IDC. "And Microsoft has unique assets to bring to this space."
Microsoft's years of missed mobile opportunities have taken a toll, but analysts say it's not too late for the software giant to recover. Here are five ways the company can start.
1. Launch High-End Devices
Microsoft's focus on the low-end smartphone market hasn't been enough, analysts say. According to IDC, Windows Phone in 2014 had the smallest year-over-year increase in unit shipments among the main mobile OSes at just 4.2 percent, well below the overall market average of 27.7 percent. Despite these numbers, the company continues to focus on affordable handsets, just last week launching its cheapest smartphone yet, the $70 Lumia 430.
Growing its base of users beyond the low-end market -- with higher-end flagship devices, for example -- could help boost its mobile efforts and compete with the likes of Samsung and Apple, IDC's Llamas said.
"Microsoft needs to grow across the spectrum, not just in the midrange and low-end," he said. "Having a high-end flagship product is essential to bring attention to the rest of the product portfolio. That area has been a clear gap for Microsoft."
But users interested in a high-end Windows device will have to wait. The company said it won't launch a new flagship handset until it makes Windows 10 available this summer.
2. Deliver on Windows 10
Windows 10 will work across PCs, smartphones, wearables and tablets, the company says. Microsoft will let developers write apps for one version of Windows 10 and move them to other versions with little work. In addition, Windows 10 will make it easy for developers to bring their older Windows apps into the Windows 10 ecosystem.