FAQ: How Apple's new App Store subscriptions affect you
Apple's pre-WWDC surprise announcement of changes to the App Store's subscription policy has left a lot of questions in the air. We have answers for many.
Update: This article was updated with additional information from Apple clarifying that apps approved to offer subscriptions do not need to be useful or perform any function when a subscription isn't active.
Seemingly out of nowhere, Apple's senior vice president of worldwide marketing, Phil Schiller, gave interviews to several news outlets about significant changes to certain App Store policies around subscriptions—notably letting all apps potentially offer automatically renewing subscriptions. The company followed up with a page on its developer site describing what's coming.
This update might have far-reaching effects, or they might fizzle. For current owners of apps that implement changes and future buyers of apps with subscriptions, how does this affect you? We have answers to many questions, and we're stil looking for more.
What changes are coming?
Any app can be developed or redesigned to use auto-renewing subscriptions, but Apple will only approve that "make sense," in its words.

Developers can price subscriptions at any of 200 different fixed price points, dramatically more options than before.

Developers can charge different rates in different territories.

Apps can offer not just different durations of subscriptions, but also different tiers, like standard, extra, and premium.

Apps can have multiple non-overlapping subscriptions for different features or services.

Subscription prices can change, and developers can choose to grandfather your existing price or inform you of an increase.
Will all apps suddenly switch from an App Store purchase or using in-app purchases (IAPs) to subscriptions?
Goodness, we hope not! An Apple spokesperson notes that subscriptions will only fit certain business models, and we agree. Many apps already have consumable purchases: an item you buy that lasts for a certain period of time, but isn't renewed, like a three-month VPN subscription. The app developer has to warn you of the expiration, you have to make a new purchase to continue using it, and neither you nor the maker gets the advantage of seamless, continuous access. We wager most of these will likely convert to IAP subscriptions.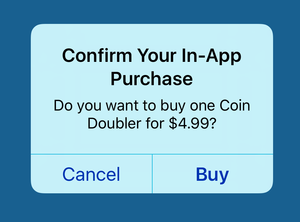 Perhaps we'll see a new trend toward in-app subscriptions instead of one-time in-app purchases.
Some developers may have avoided adding features to their apps that required ongoing expense on their part, whether for server use or storage or in development time, without being able to rely on a predictable, consistent income stream. This could give those apps an incentive to add new features or expand limited ones.
What kinds of apps will choose subscription models?
Anything that requires per-user commitment of cloud-based servers or storage seem likely. So a photo site that today would require you subscribe on its website to pay for storage and then log in via its iOS app could also allow a subscription directly within the app. Apple also suggests online multiplayer games, libraries of audio or video, and publications.